Disclaimer: This is a sponsored post. I did receive some of the items mentioned for free in exchange for my honest review. All opinions are my own.
If you're looking for spring gardening ideas, look no further.
Spring is here again and many of us are turning our thoughts to home improvements.
Regardeless of whether you are planning a facelift for your home, looking for landscape ideas, local garden projects to get involved in or places to donate extra produce you will find all the information you need to get a head start here.
I have also included information on some new products that you can look for in stores this spring that are sure to help you make this years garden the one you have always dreamed of.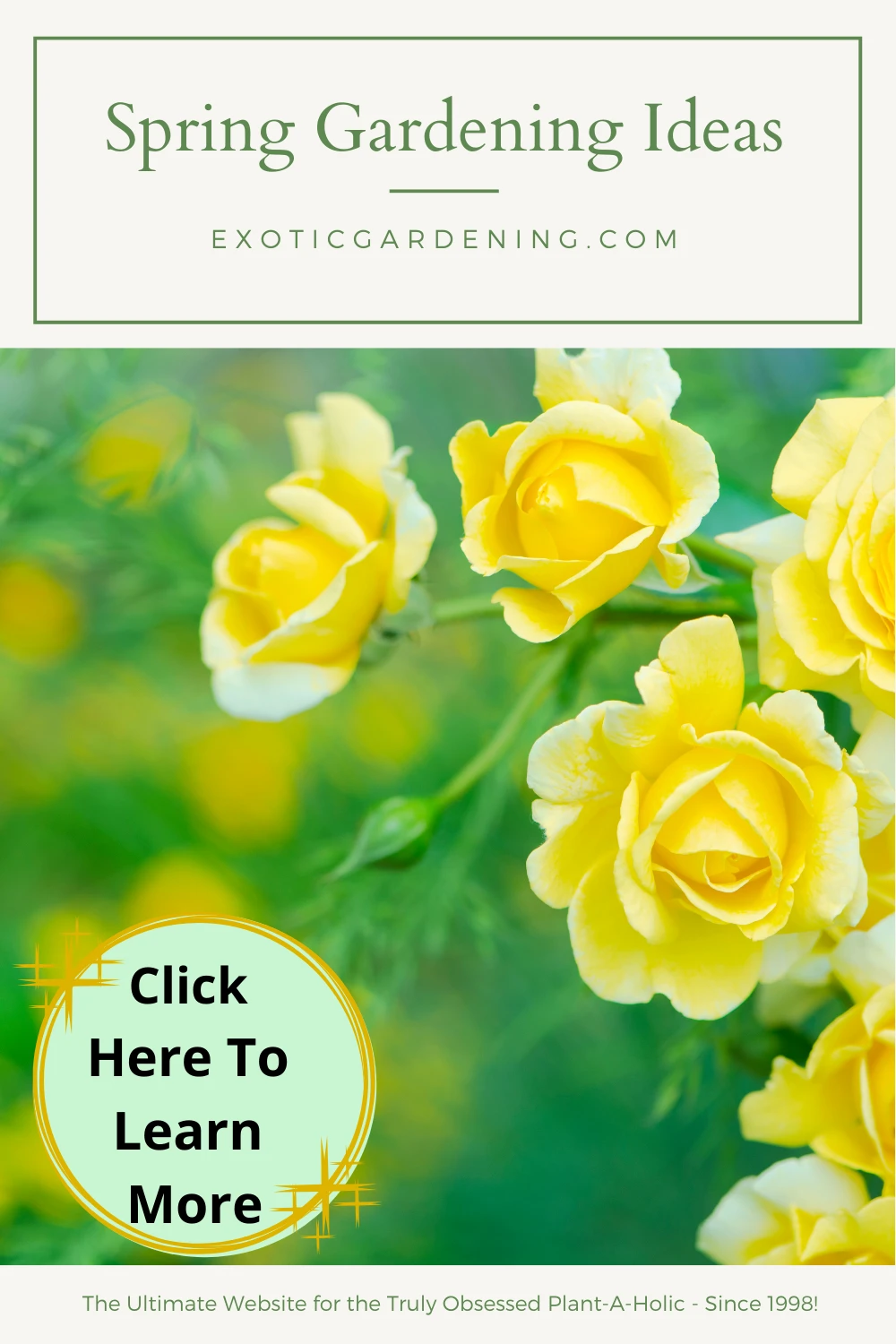 Plant Roses This Spring
June is National Rose Month.
Many gardeners adore roses but feel that they can be difficult to grow.
This simply is not the case, according to Lance Walheim, author of Roses For Dummies and Bayer Advanced Spokesman and Horticulturist.
"Roses are much easier to grow than you think, people are sometimes intimidated by growing roses. If they give it a chance they will find it doesn't take a master gardener to develop a lovely lush rose garden."
"When rose growing fails, its usually due to either not enough sun, not enough fertilizer or gardeners who plant roses that wont grow in that particular environment. To fix these problems, gardeners should make sure Rose gardens are planted in an area that receives plenty of light, make sure fertilizer is used every 4 to 6 weeks and most importantly to contact their local rose society to learn what grows better in their local environment," according to Walheim.
Another tip is to bury the grafted part of the rose two inches below the ground in cold climates according to Rich Ford of Jackson & Perkins.
Read Roses For Dummies To Learn About Growing Them
For more information on growing roses, be sure to check out Walheims book Roses For Dummies, written for rose enthusiasts of all levels.
Walheim says "It is filled with liberating suggestions that take the intimidation factor of growing roses away from gardeners."
Topics covered include shopping for roses, planting, mulching, outsmarting pests, making roses and much more.
There is also a section on how to dry roses for potpourri.
While Walheim agrees that the Dummy series is a great way for beginners to learn first steps, he says that experienced gardeners will be able to pick up on tips that cover the finer points of rose gardening.
The American Rose Society has praised his work on this book.
Rouge Royale Is A Great Rose For Cutting
If you are looking for a new rose with an old fashion look this year, try the Rouge Royale™ Rose.
Sporting a luscious burgundy to raspberry color with a citrus and berry scent and an old-fashioned European rose form, this is a contemporary rose for everyone.
This is an abundant bloomer that will reward you with one to two sturdy flowers per long stem and holds up well in rain and heat.
It is also a great rose for cutting.
The cuttings will last up to two weeks in a vase.
Hardy in USDA hardiness zones 5-9, this upright and vigorous rose stands 3 to 4 feet tall with glossy, dense, deep green foliage.
It combines the beauty and exhibition quality of hybrid teas with the disease resistance, fragrance, and hardiness of old-fashioned roses.
Rouge Royale, created by Meilland International, is a sensuous festival of aesthetic delight.
Royale Rouge™ will be available in fine garden centers and nurseries in spring 2002.
To find out more about these and other fine Star® Roses or to find a garden center near you visit the Star® Roses website.
One of my favorite plant combinations for roses is planting babys breath and lavender around them.
You can use either the pink babys breath or the traditional white.
Other favorites include statice, garlic and carnations.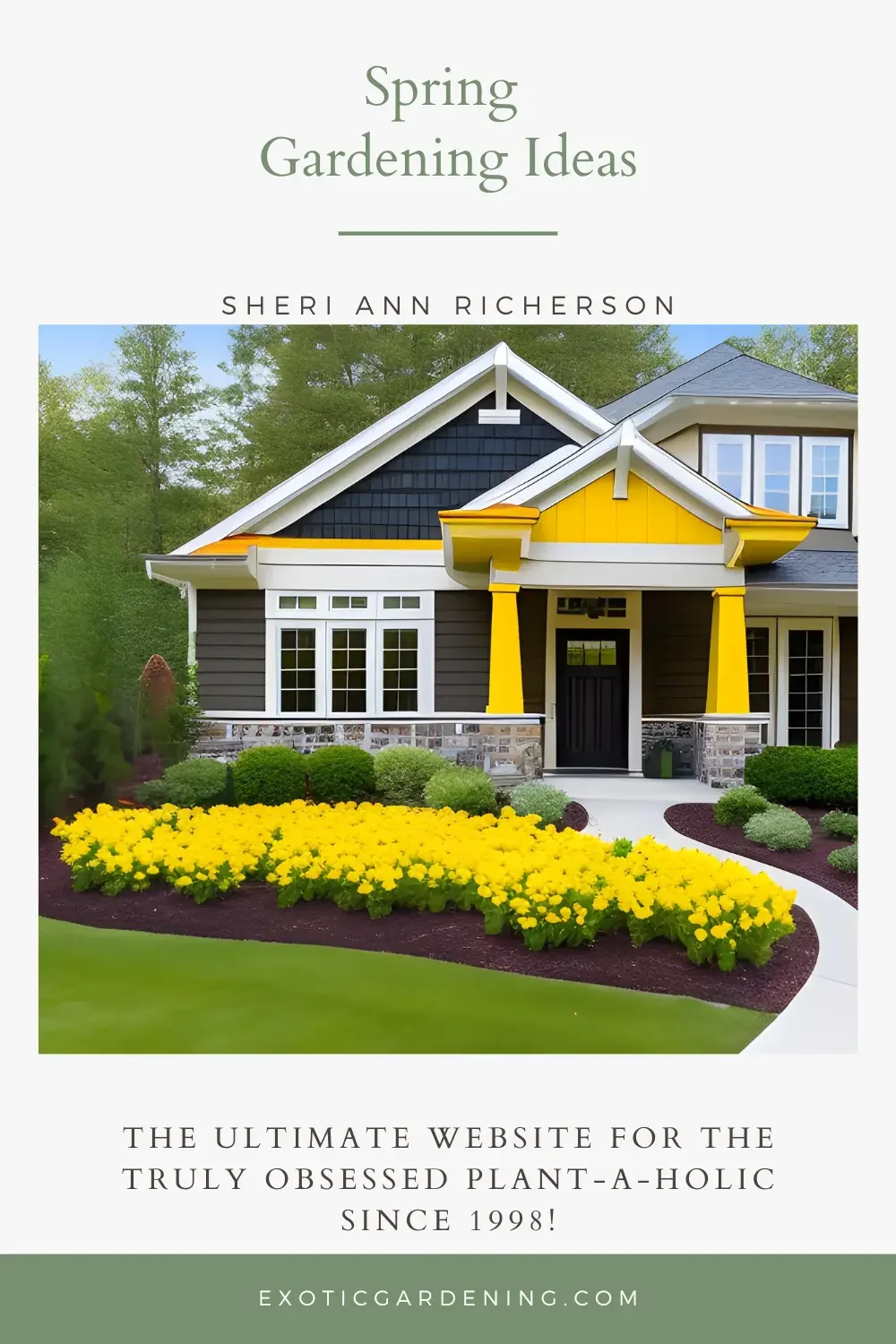 Plant Flowers That Matches Your Homes Exterior
For those of you who are into landscaping, the hot idea this spring is to plant your flower garden to match your houses exterior.
Many paint companies are making exterior paints in traditional floral colors thus allowing the homes exterior to belnd in with the bedding plants.
"The hot colors this Spring will be pink and green," according to the 'Pulse' editor, Ellen Tien of the New York Times, (section T3, March 23, 2002).
From clothes, home and office furnishings, make-up to handbags, bathing suits, office stationary and of course, plants in your garden… pink and green is where you want to be.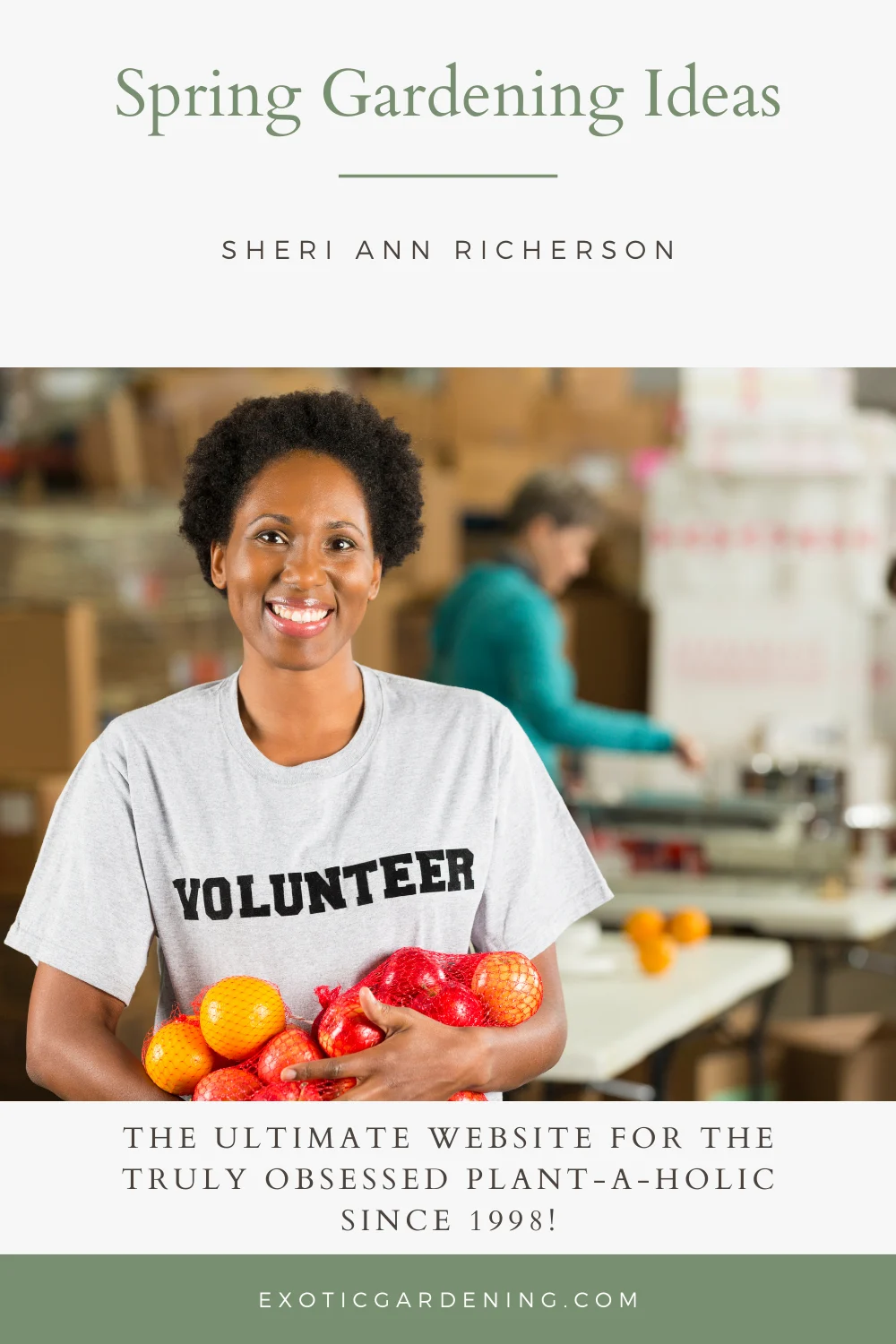 Donate Extra Garden Produce To Local Soup Kitchens Or Food Pantries
If you are planting a vegetable garden this year, why not donate some of the extra produce to local food pantries or soup kitchens?
According to Sharon Wren, garden writer, this years Plant-A-Row program will be a top priority to many.
"The reason may have to do with the nation's new attitude towards helping their fellow man. After 9/11, blood banks in New York and elsewhere were overwhelmed with people willing to donate. Millions and millions of dollars have been sent to help those directly affected by that day's events. Now the emphasis is turning towards helping other charities. Plant A Row encourages gardeners to plant an extra row of tomatoes, carrots and so forth and donate them to a local food pantry or homeless shelter. More information can be found at their website. While donating blood and/or money is wonderful, so is sharing the fruits (literally) of your garden labor."
Locally, there are several food banks that will take donations of fresh herbs, fruit and produce.
PAR does request that you weigh your donation before you take it to the food pantry or soup kitchen ofyour choice.
You would then call in the amount of your donation as well as the pantry you will be donating to.
Use An Electric Tiller To Till Your Garden
This spring we will see the release of the new Mantis Electric Tiller.
For many homeowners, this new tiller will mean having the choice of being able to till their own garden.
Equipped with a built-in extension cord holder, an easy squeeze throttle trigger with three speeds and times that spin up to 240 rpm, this is the perfect answer for people who cannot use a traditional tiller due to the strength required to pull the cord.
It also takes up less space and has fold-down handles for easier storage.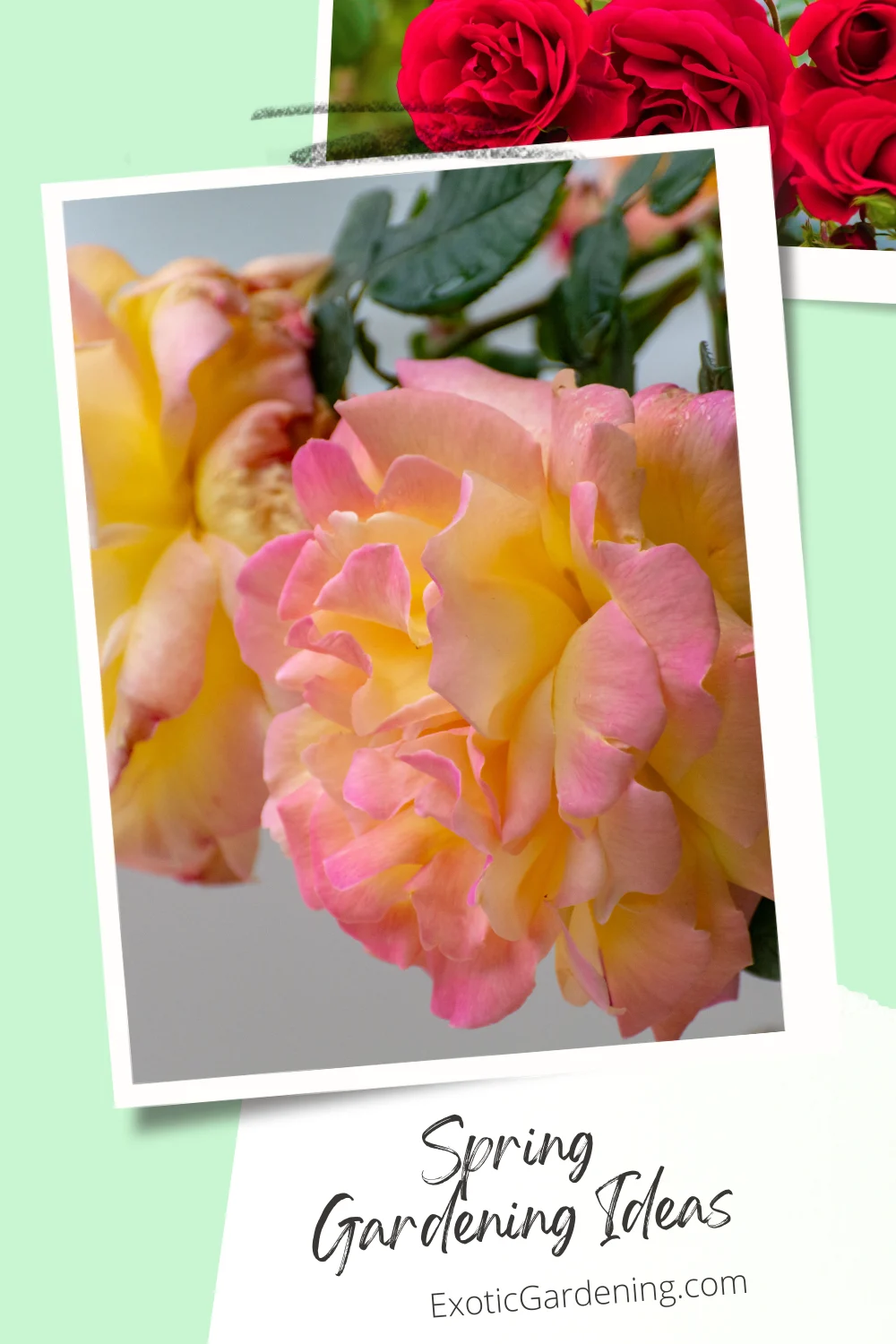 Remember To Feed Your Roses
Bayer also has a new rose care product on the market this sping.
According to Walheim "Bayer products are easier to use, easier to apply, longer lasting and more effective" compared to other rose care products on the market.
The 2-1 Rose Feed will feed and protect against insects for 6 weeks.
It also promotes strong roots and beautiful blooms and has a strong rainproof protection.
You simply pour a capful of this product around the roots of your rose bush, hand cultivate and water.
Children and pets may enter the area again after you have watered.
Please note, this is not an organic product, however if you are not growing organically, this product does work very well.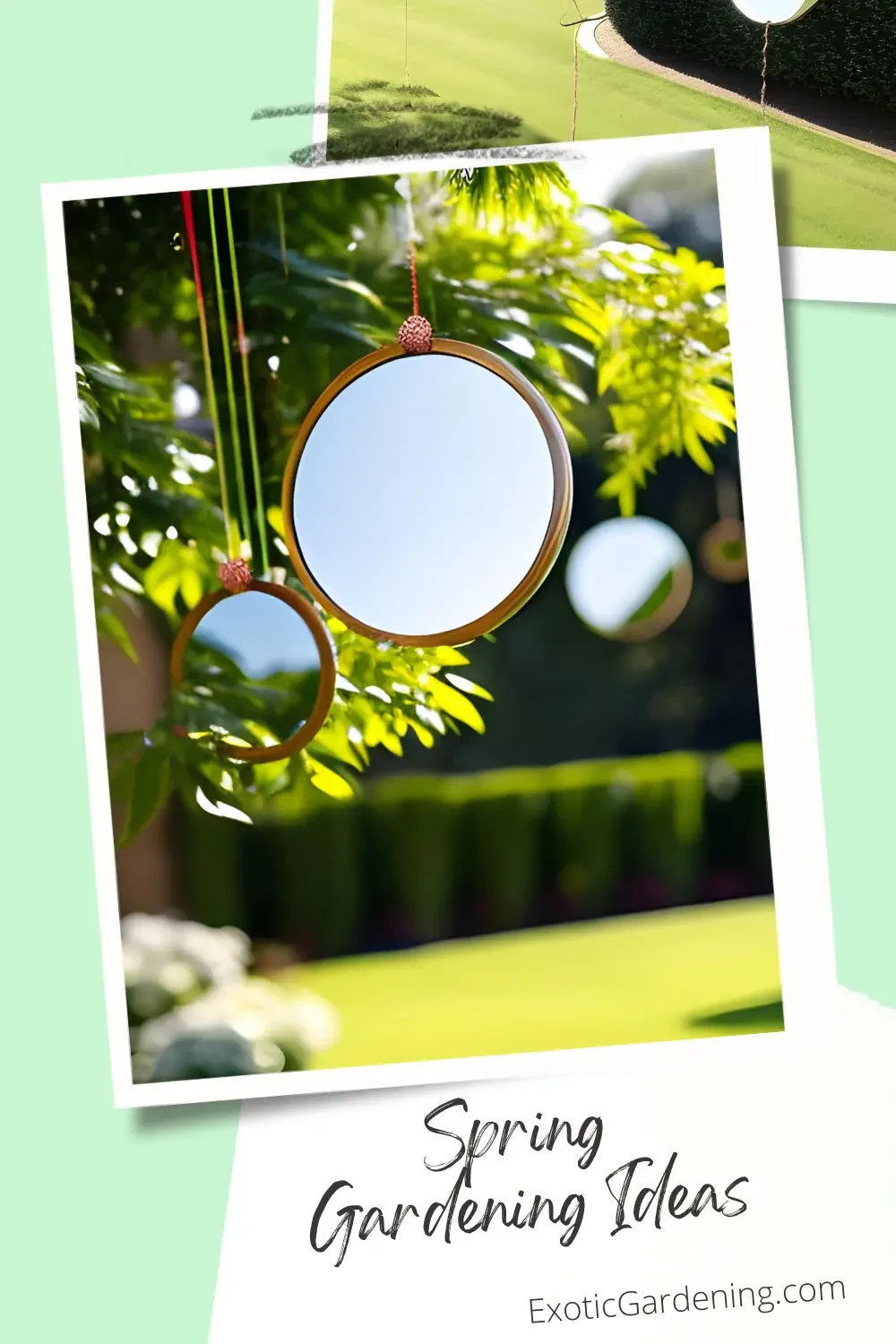 Dress Up Your Garden With Dancing Garden Mirrors
If you want to give your garden a really interesting new feature this year, try the Dancing Garden Mirrors.
They attract birds and scare off deer.
They cast an enchanting reflection about the garden.
I have a set of these.
They come in four packs with two round mirrors per strand.
I find watching them a real delight and still have them in my garden over 20 years later – although I have had to replace the original ones a couple of times.
Remember Safety First In The Garden
Finally, please remember when you are working in your garden this summer to read all labels carefully and follow the directions.
Also, take the few extra minutes to use proper clothing including gloves or other protective gear and don't forget sunscreen.
Proper preparation as well as taking your time in the garden when you are working can save a lot of mishaps and make the summer months much more enjoyable for you and your family.