Disclaimer: I did receive one item in this article for free in exchange for my honest review. All opinions are my own.
When it comes to choosing the right garden tools and accessories it can be hard to know what's the best.
Gardeners love the tools, accessories and other new items that help make gardening easier and more productive.
The right tool can make all the difference when it's time to remove weeds or prune back an overgrown tree.
The right accessory can ensure that outdoor extension cord connections stay safe and secure.
A great pair of work gloves can protect hands during gardening and other outdoor chores.
And gardeners always love the new accessories and technology that helps plants to grow.
In gardening, as in so many things in life, a well-designed tool or implement can make all the difference.
No matter how many "can't live without it" tools and accessories a gardener has in his or her tool shed, most gardeners and homeowners are always willing to consider adding something new that will enhance the gardening experience.
Here's a selection of some of the best new gardening and outdoor tools and accessories.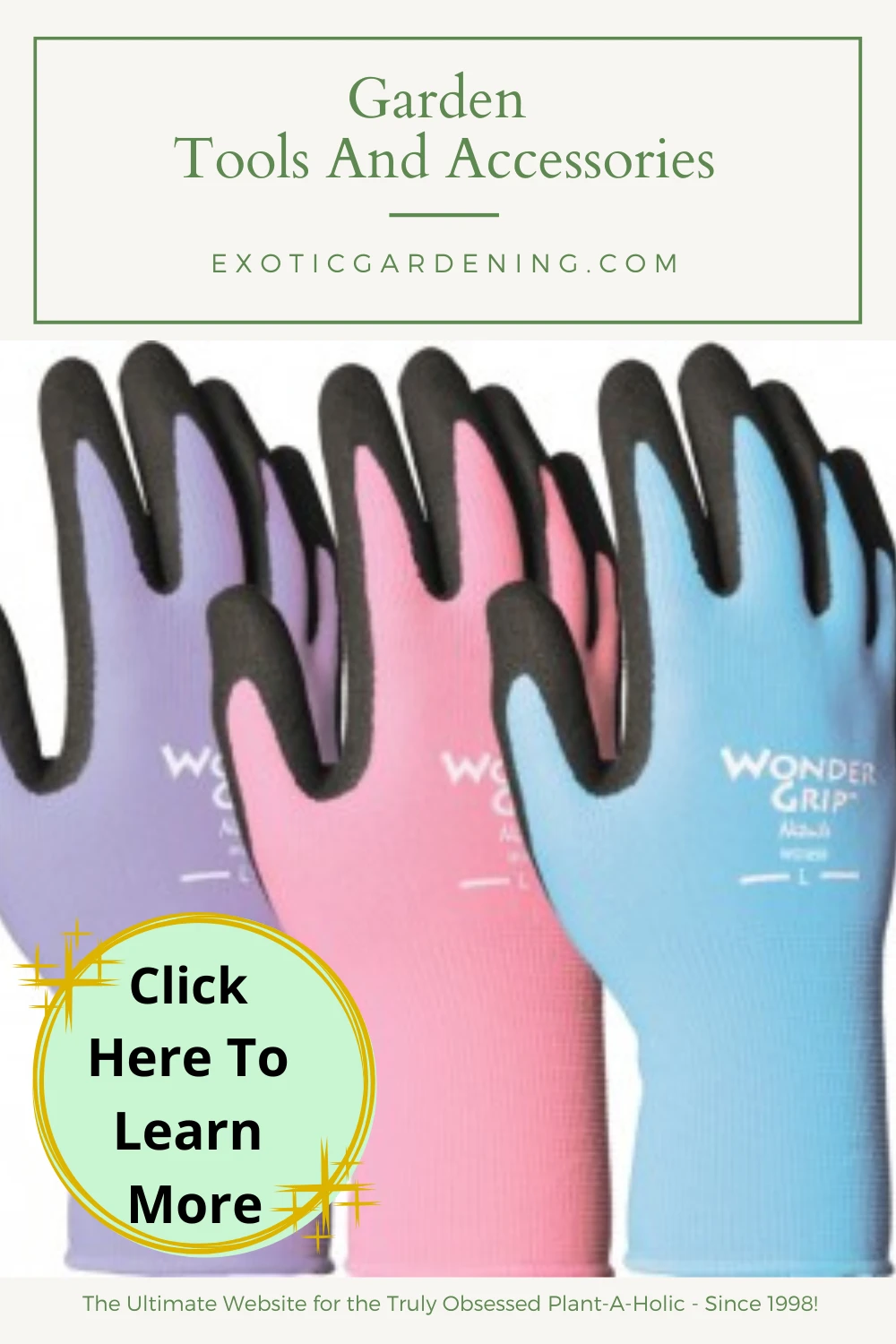 Twist And Seal Keeps Extension Cords Snug And Dry
Now you can forget about wrapping extension cord plug connections in duct tape or plastic bags to protect them from water and weather.
Twist and Seal is a new product that provides outdoor weather protection for electrical cord connections all year long.
It's perfect for keeping cord connections safe and dry in any outdoor setting, including near pool pumps, ponds and water fountains.
Using a Twist and Seal keeps electrical connections dry during the holiday lighting season.
At construction sites and in any remote power situation, using a Twist and Seal will keep extension cord connections safe and dry.
The product's name—Twist and Seal—is derived from the way the device works.
The foam on the inside of the unit is slightly larger than the plastic housing on the outside.
As you push the shell together around two joined extension cord plugs and twist it, the foam compresses down to create a radial compression around the cord.
The plastic housing is large enough to accommodate cord plugs of any size, from smaller holiday lights plugs to commercial-grade extension cords.
Each Twist and Seal is made of a tough UV ray resistant and weather resistant commercial grade plastic that will withstand many years of exterior use.
The heavy-duty, weather-proof Twist and Seal is available in four colors—white, green, orange and blue.
Wonder Grip® Garden Gloves Fit And Feel Better
It's only been a year since Wonder Grip® gloves were introduced in the United States – as of the time of writing this article. 
The "shockingly sheer" Nearly Naked™ garden gloves won an Innovation Award at the 2012 National Hardware Show, and enthusiasm continues to grow for the entire Wonder Grip® line which includes gardening gloves, work gloves and gloves for kids.
Nearly Naked™ Wonder Grip® Garden Gloves offer hand protection so sheer, flexible and unrestricted that hands feel nearly naked.
These gloves work hard, too. Fine-gauge nylon knit liners are reinforced on palms and fingertips with revolutionary Wonder Grip® micro-porous coating that breathes, keeping hands cool and maintaining its superior grip even when wet.
Offered in three pastel colors in sizes XS to L.
Nicely Nimble™ Wonder Grip® Garden Gloves are slightly less sheer but still wonderfully light and flexible.
Comfortable, seamless knit nylon liners in vivid floral colors protect hands with tough, anti-slip Wonder Grip® micro-porous coating on palm and fingertips.
Available in three bright colors in sizes XS, S, M and L.
New for 2013 are size XXS and XS Wonder Grip® gloves for kids in the same vibrant pink, purple and blue colors as the popular Nicely Nimble gloves.
These tiny gloves are sure to appeal to kids (and their parents and grandparents!) and the tough, flexible Wonder Grip® coating will protect their hands.
Wonder Grip® gloves are available at garden centers and hardware stores throughout the US and Canada.

Cool Tool For Weeding And Cultivating
Gardeners love tools that make it easier to dig in the dirt.
So it's no surprise that the CobraHead® Weeder and Cultivator a favorite among gardeners.
The all-purpose CobraHead blade is like a steel fingernail® that weeds, cultivates, digs, plants, transplants and does other handy gar­den tasks.
The blade cuts through tough soil—even heavy clay and weed-choked garden plots.
Every CobraHead® tool is proudly made in the USA.
CobraHead LLC is a family business based in Wisconsin.
The short-handled CobraHead® Weeder and Cultivator features a handle made from a mix of recycled plastic and agriculturally grown flax fiber—making it the "greenest" garden tool available.
The comfortable blue handle is molded around the unique blade to ensure years of hassle-free use.
The CobraHead® Weeder was sent to me for free in exchange for my honest review.
Simply put, I love it.
It is the number one tool I use in my garden for removing weeds or cultivating small patches of soil.
I cannot recommend this tool enough and if you do not have one, I encourage you to order your CobraHead® Weeder and Cultivator today!