There are a few tricks to successful viola seed germination, however the good news is these are perfect for winter sowing!
For those of you unfamiliar with winter sowing, it is based on the fact that many seeds need a cold stratification period to germinate.
It is one of the easiest ways to germinate perennials and some half-hardy annuals because you plant the seeds, put the covered container outdoors in a protected location and let nature work her magic.
Of course, there are other seed starting methods discussed below as well and I do give the botanical names of the varieties I trialed as well as the final results of the viola seed germination experiment.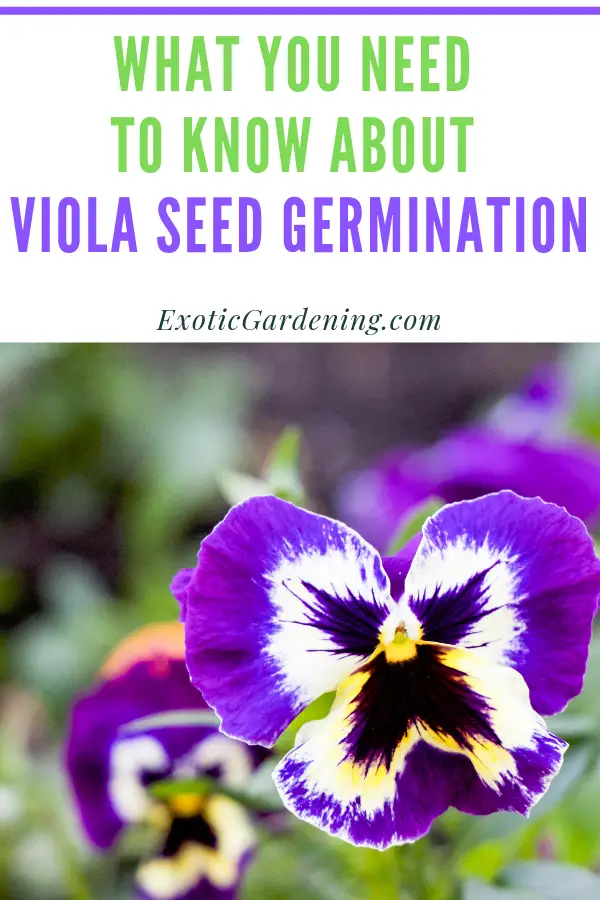 …