Commonly called the "Empress Of Brazil," Worselya rayneri boasts a flower color that is a deep blue-mauve or violet blue fading to almost white in the center and the flowers may also be soft pale lavender with lots of blue spots.
Worselya rayneri grows on the side mountains in South America, especially Brazil and is considered an endangered plant.
Worselya rayneri grows on ledges clinging to the rock with fleshy thong-like roots that penetrate deeply into the crevices.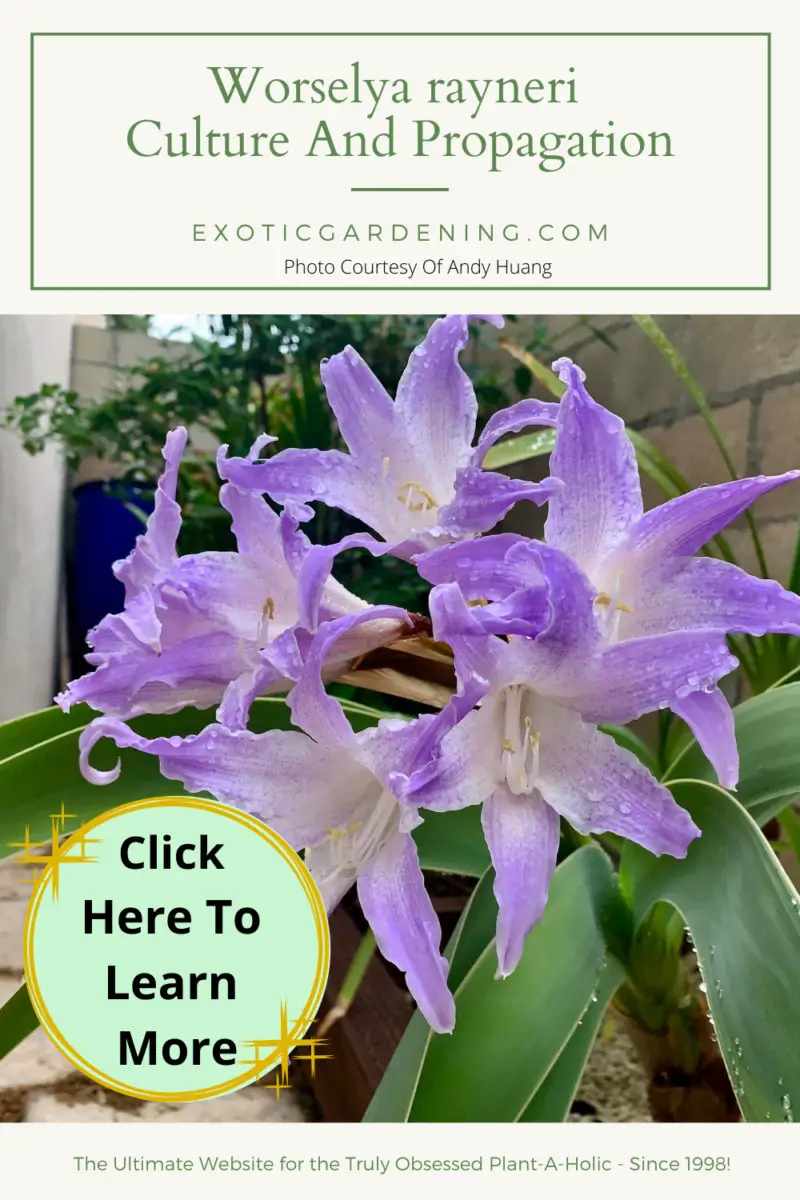 …