There are many benefits of container gardening, especially when the weather is constantly changing.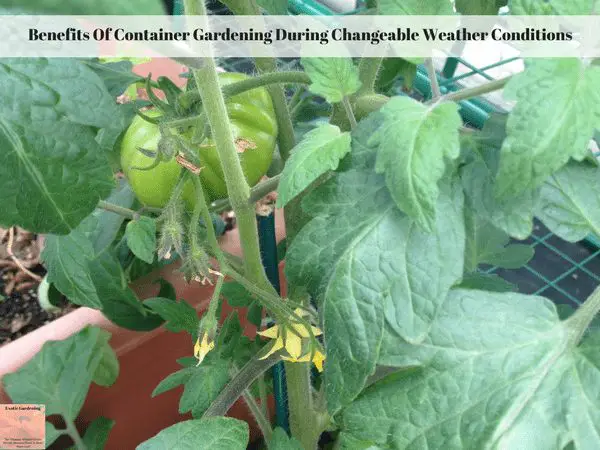 This spring , at least here in Indiana, has been a challege – to say the least – for gardeners who want to plant in the ground.
One day, the weather is warm and very spring-like.
The next day there is snow on the ground and the temperatures are below freezing.
Honestly, I don't ever remember seeing spring weather like this before and the best way to combat this is to grow plants in containers this year.
…