Long season garden plants are either those that take a long time to flower, produce their crop or fruit for an extended period of time.
Many plants will bloom longer if the faded blooms are cut off.
This process is known as deadheading.
Most plants need an inch of water a week to thrive and while this may not seem like a lot, adequate water goes a long way when it comes to a plant producing at its peak.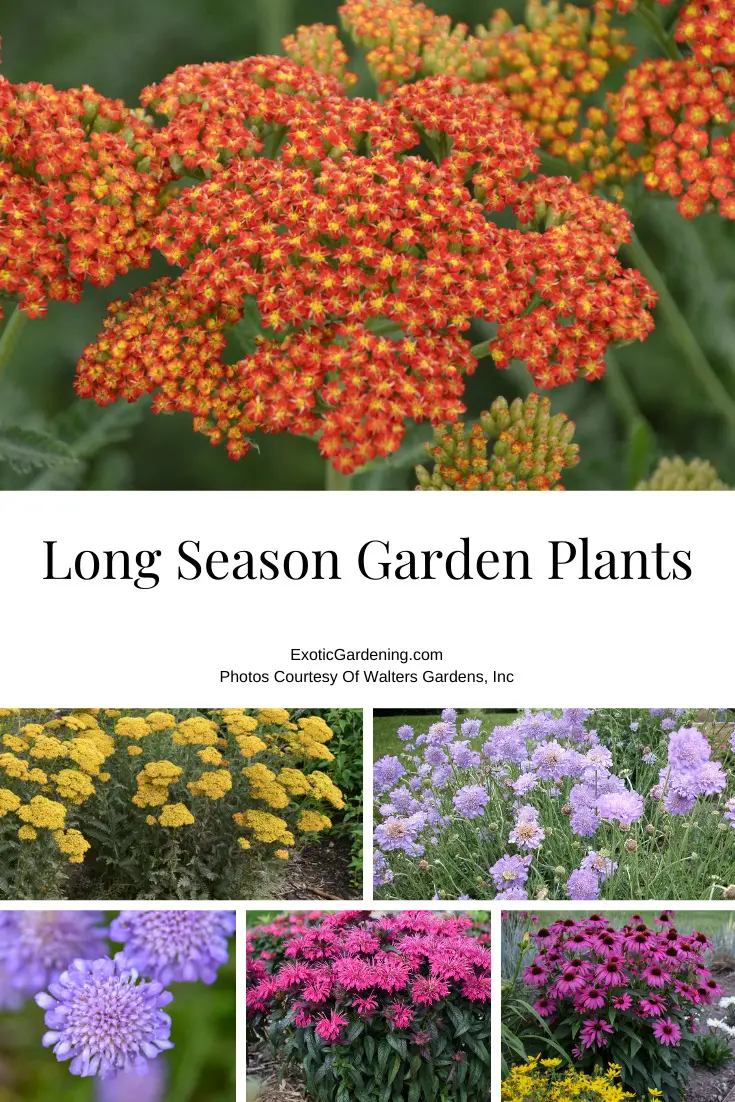 …