When you grow tropical plants in cold climates you have to decide if you want to overwinter them or let them die and start over again come spring.
Many tropical plants bloom the first year when grown from seed while others have bulbs or tubers that are easy to overwinter or buy each spring.
Tropical plants, known for their exotic and jungle-like appearance make perfect specimens to grow for a quick privacy fence without the expense, work or unnatural appearance that a true fence would have.
They are also excellent choices for a quick cover up to make a garden look established.
Finally they do make great houseplants – and when you consider what a houseplant is, you are sure to realize it is a tropical plant.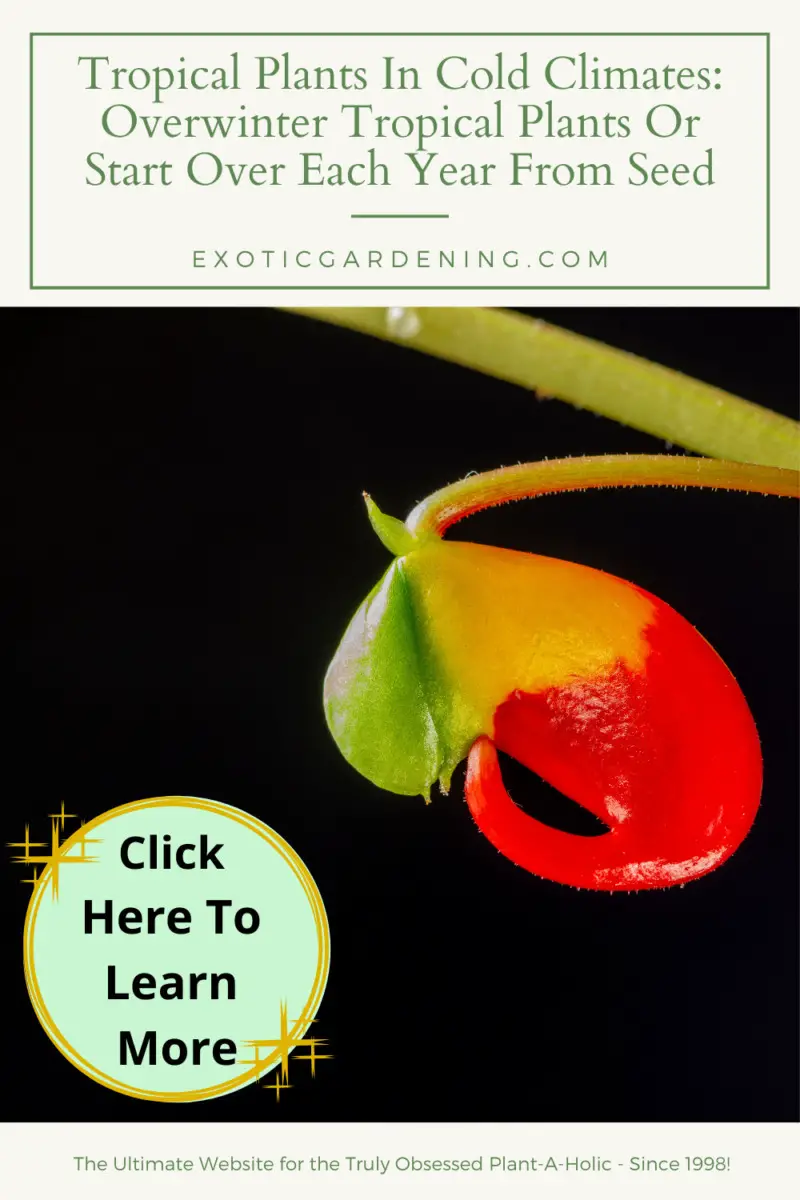 …