What Although I truly love sharing with you what my senses perceive when I am in the garden, describing the garden is not easy because descriptive writing is not my forte.
Bringing the smells, the sights and the sounds alive on paper is – in fact – very difficult.
How do you accurately describe the wonderful, translucent way a rose looks and the changes in color that take effect when the sun is shining through the petals in a way that makes them glow?
In this article, I hope to share with you how to describe a garden using a combination of senses such as sight, sound and smell as well as words often used to accurately describe a garden.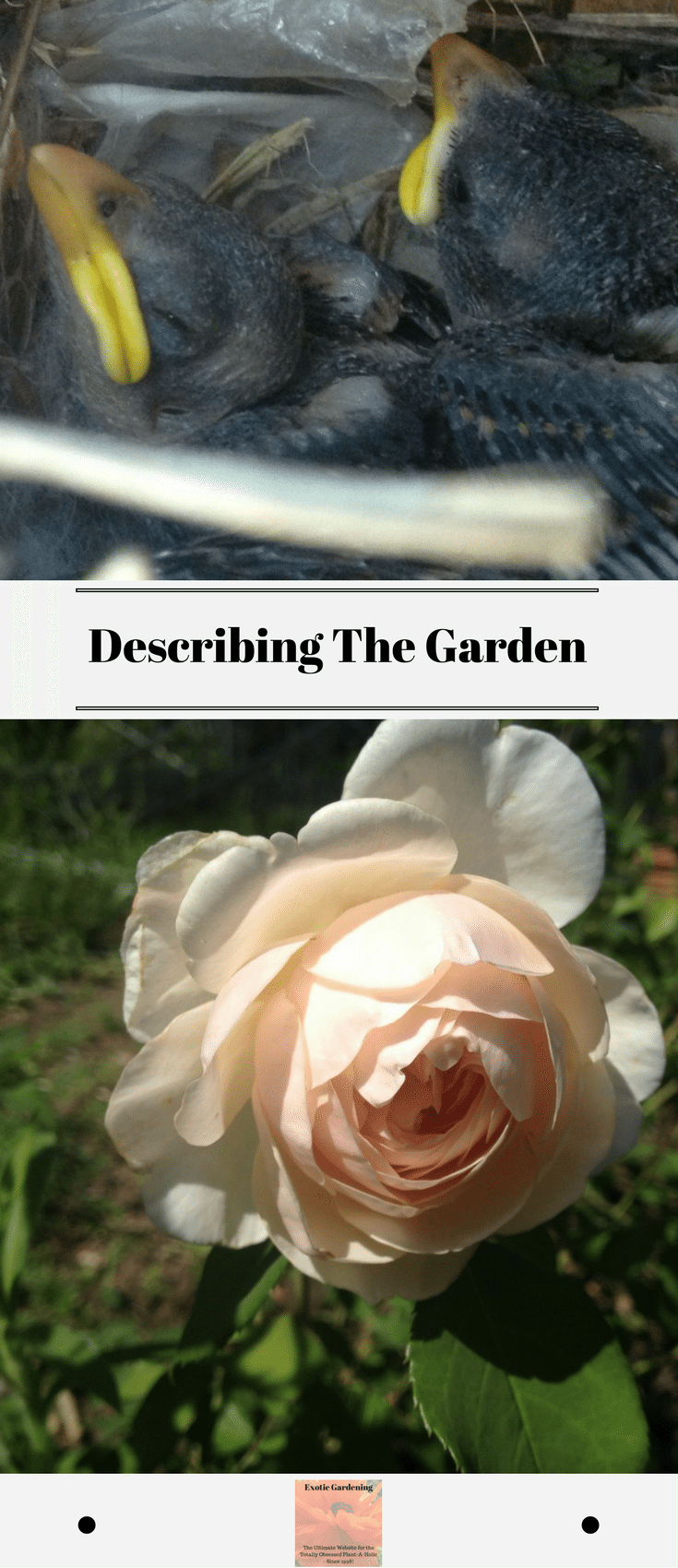 …