Here is a selection of fall blooming perennials that different bloggers recommend for fall.
I hope you will visit some of their blogs, leave some comments and find some fall blooming perennials that work well for you.
Here in Indiana the color keeps going well into October and with the addition of winter blooming perennial plants like Hellebores and witch hazels there is some color even on the dreariest winter day.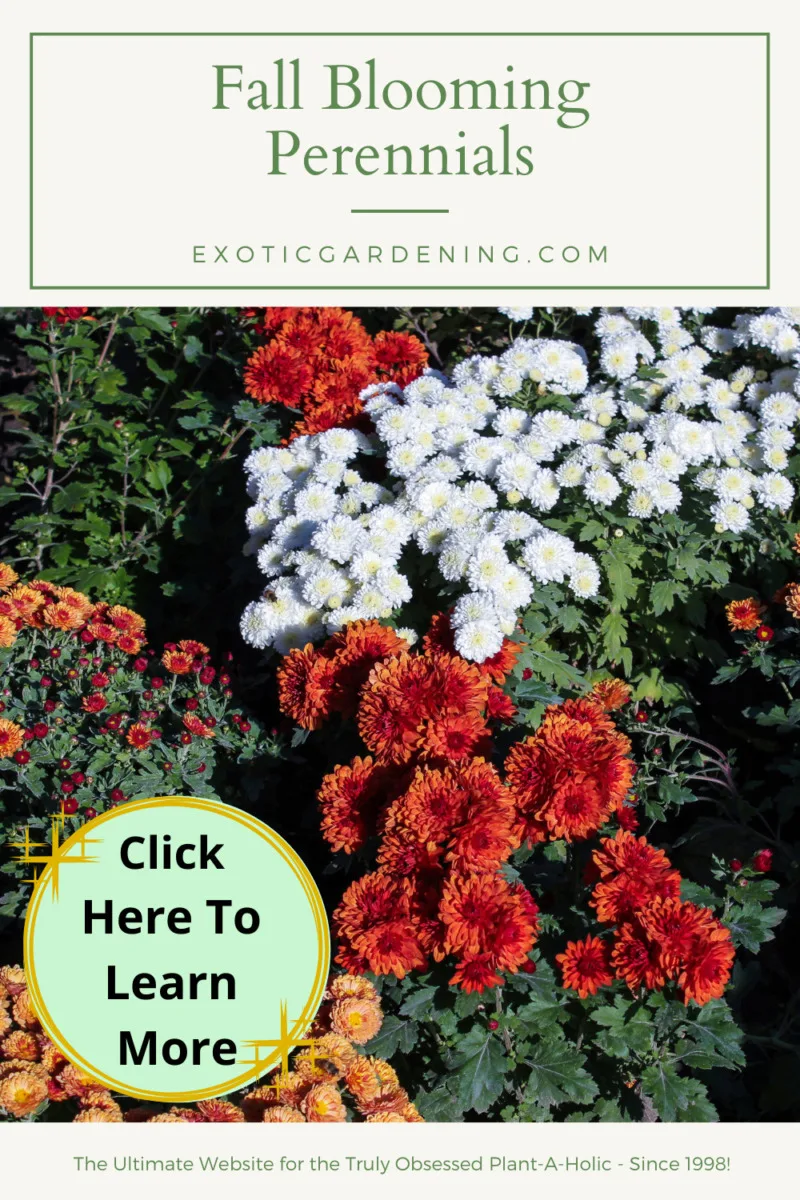 Fall Blooming Perennials:
Garden Flower Ideas For Late Summer (Exotic Gardening)
Monkshood Flowers For The Fall (Exotic Gardening)
How To Successfully Grow Mums (Exotic Gardening)
Favorite Fall Perennials (sensiblegardening.com)
Late Blooming Daylilies (sensiblegardening.com)
Orange Flowers For The Fall Garden (gardenchick.com)
Garden Matter Scoop: September Charm (gardenmatter.com)
Late Summer And Fall Blooming Perennials (landscapedesignbylee.blogspot.com/)
Perennial Late Summer, Fall Blooms (amandasgreenhouse.blogspot.com)
The 10 Best Perennials To Plant For Fall (judyscottagegarden.blogspot.com)
Fall Blooming Perennials (hughconlon.blogspot.com)
Native Aster: Drought Tolerant Fall Blooming Perennials (plantnative.blogspot.com)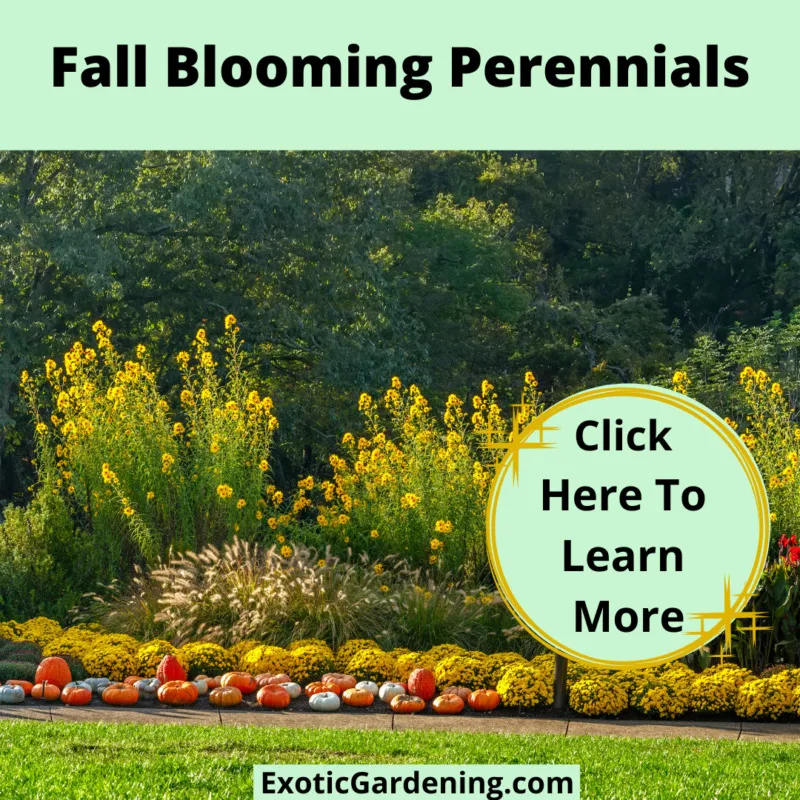 Fall Flower Gardening Tasks:
The Best Time To Plant Bulbs (Exotic Gardening)
Last Minute Fall Garden Clean Up (homegardenjoy.com)