Here are a few natural gardening tips for fall planting that are sure to help make sure your spring garden is looking its best.
Fall is a wonderful time to prepare for a successful spring with the right gardening tips.
It is the most natural time of year to plant perennials and bulbs as well as do some much needed cleanup before winter sets in.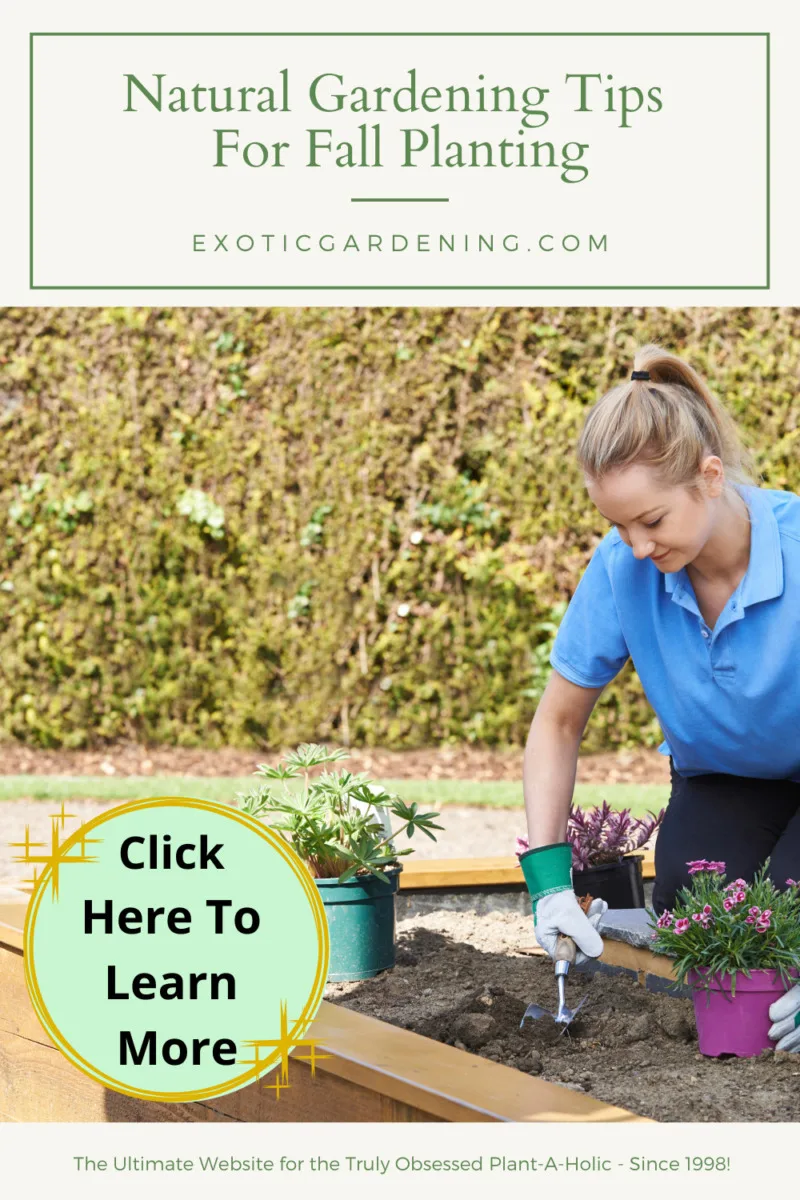 Natural Fall Gardening Tips
Gardening is a great way to enjoy nature and spend time outdoors.
One of the best times to plant is in the fall after the first frost because it's easy to dig in the soil and it will not be as hard on your plants to acclimate to a new environment.
Fall gardening offers a few benefits including:
– You can take advantage of cooler temperatures.
– You still have plenty of plant options available at your local garden centers.
– The soil is softer, making digging easier and less damaging to plants.
– Your plants will have a better chance at survival during winter months.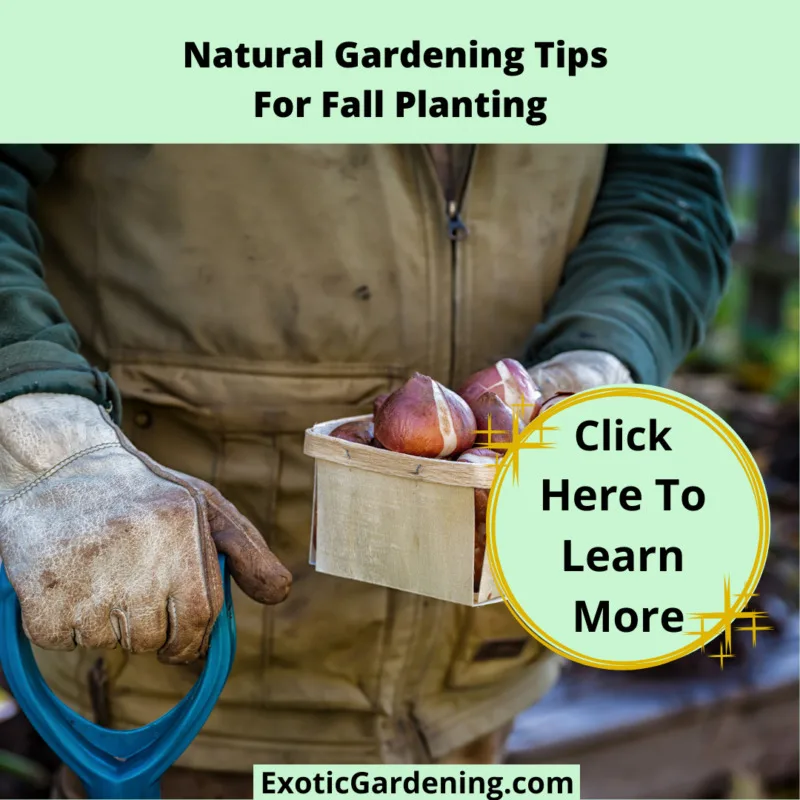 Plant Perennials In The Fall
Autumn is the perfect time to plant perennials.
This gives them the entire fall and winter season to establish themselves.
Perennials planted in the fall are ready to begin growing once the spring growing season arrives.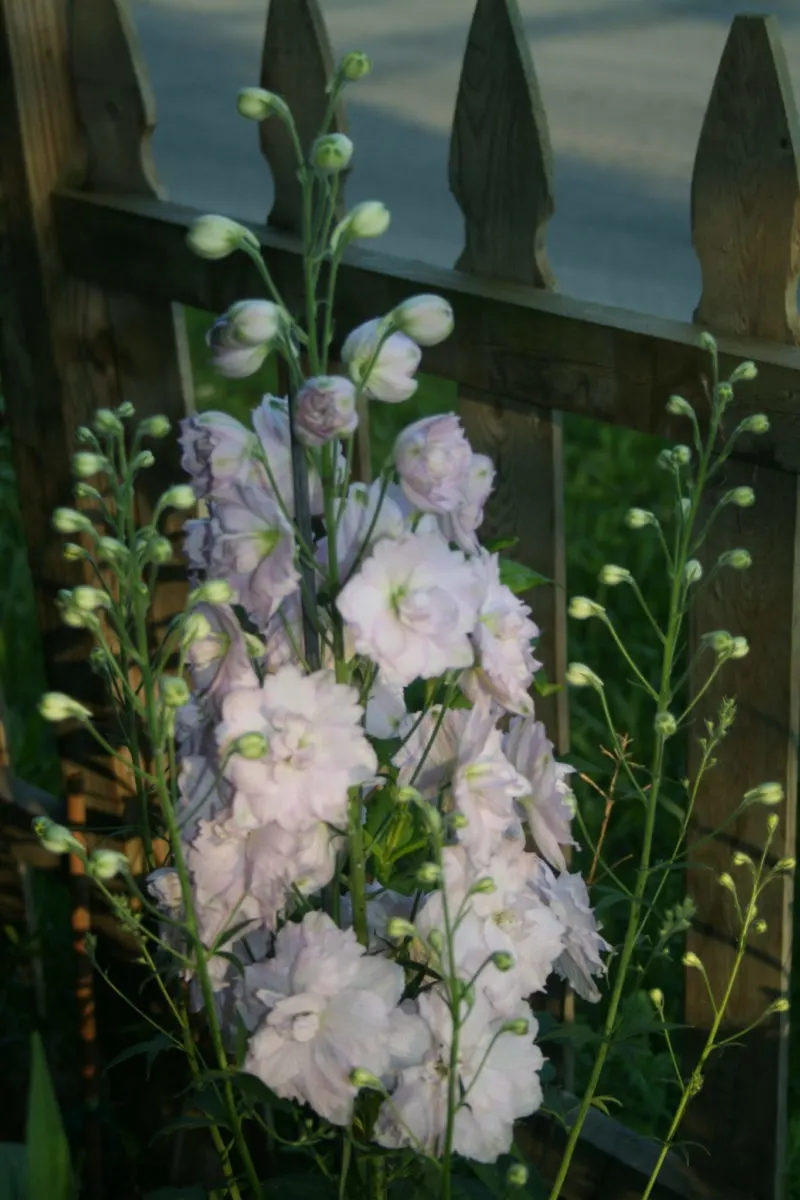 Perennials For Fall Planting
Here is a great selection of perennials for you to plant this fall:
Aster
Cape Fuschia
Catmint
Coreopsis
Delphinium
Gaillardia
Gaura
Lavender
Penstemon
Scabiosa 
Salvia
Shasta Daisies
Yarrow
Verbena
These hard working plants will fill your garden with color.
Be sure to choose ones that are looking their best at the garden center or nursery. 
While it is possible to revive clearance sale plants, be aware they might not survive a severe winter.
Plants without blooms are ok and some even remove the blooms once they get them home so the plant puts all its energy into growing instead of blooming.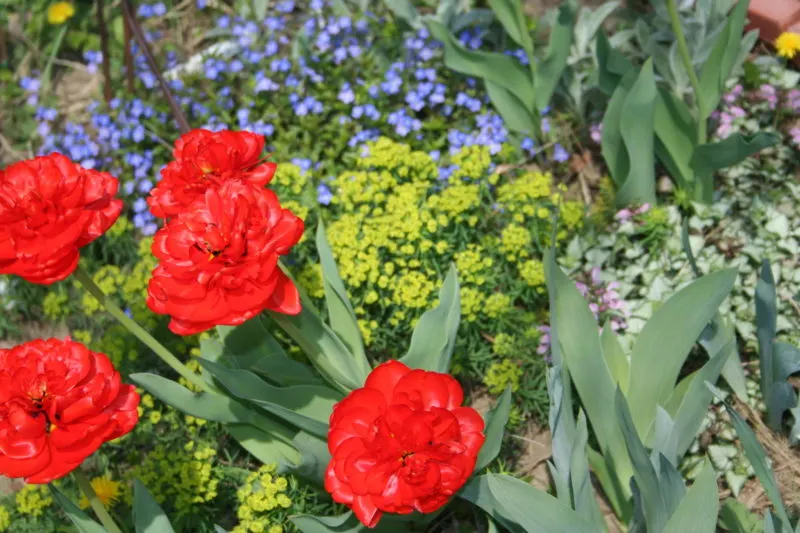 Interplant Perennials With Bulbs
When planting autumn perennials, don't forget to choose some spring blooming bulbs such as tulips, daffodils and hyacinth to add color early in the season.
Choose bulbs that will naturalize for best results.
I like using a few groundcover plants as well because they fill in around the bulbs and perennials.
This helps cut down on the amount of mulch you need and also helps prevent weeds – naturally.
Here is how to interplant bulbs and perennials:
Dig each planting hole about ten inches deep.
Mix some compost in with the existing soil.
Return some of the amended soil to the hole.
You will plant the bulbs first, so if they need to be planted eight inches deep, you will add two inches of soil to the hole, then set the bulbs in place.
Make sure to keep all of the bulb wrappers and packages picked up.
Critters such as squirrels will search above ground for bits of bulb wrappers.
Once they find bits and pieces of bulbs or bulb wrappers, they begin searching for the newly planted bulbs.
Once the bulbs are in place be sure to cover the top of the bulbs with amended soil, then plant your perennials directly above them.
Add more compost as a top dressing when you are done.
Water your new plants well.

What To Expect In Spring
When spring arrives the bulbs will come up and flower.
Once those flowers fade the perennial foliage will begin to emerge.
The newly emerging perennial foliage will help hide the dying bulb foliage.
Within a short time the perennials will be flowering where the bulbs once were.
When choosing perennials and bulbs, be sure to plant a few that bloom early, some that bloom mid-season, and some that bloom in the fall so you get a succession of bloom throughout the season.
Following these tips is sure to make your garden lush and colorful.
SaveSave