A member of the Malvaceae family, mallows, have been grown since ancient times which means you too can easily grow mallows in your home or yard.
Beginning with the ancient Greeks and Chinese, and carried on into the Victorian age up to today, mallows symbolize ambition, abundance, and fruitfulness.
One of the more common members of the mallow family is the Hibiscus, commonly grown in many people's gardens and homes year round.
Most of these beauties blooms only last for a day, but they bloom freely, and it is exactly the fleeting quality of the blooms that make mallows such a precious gift.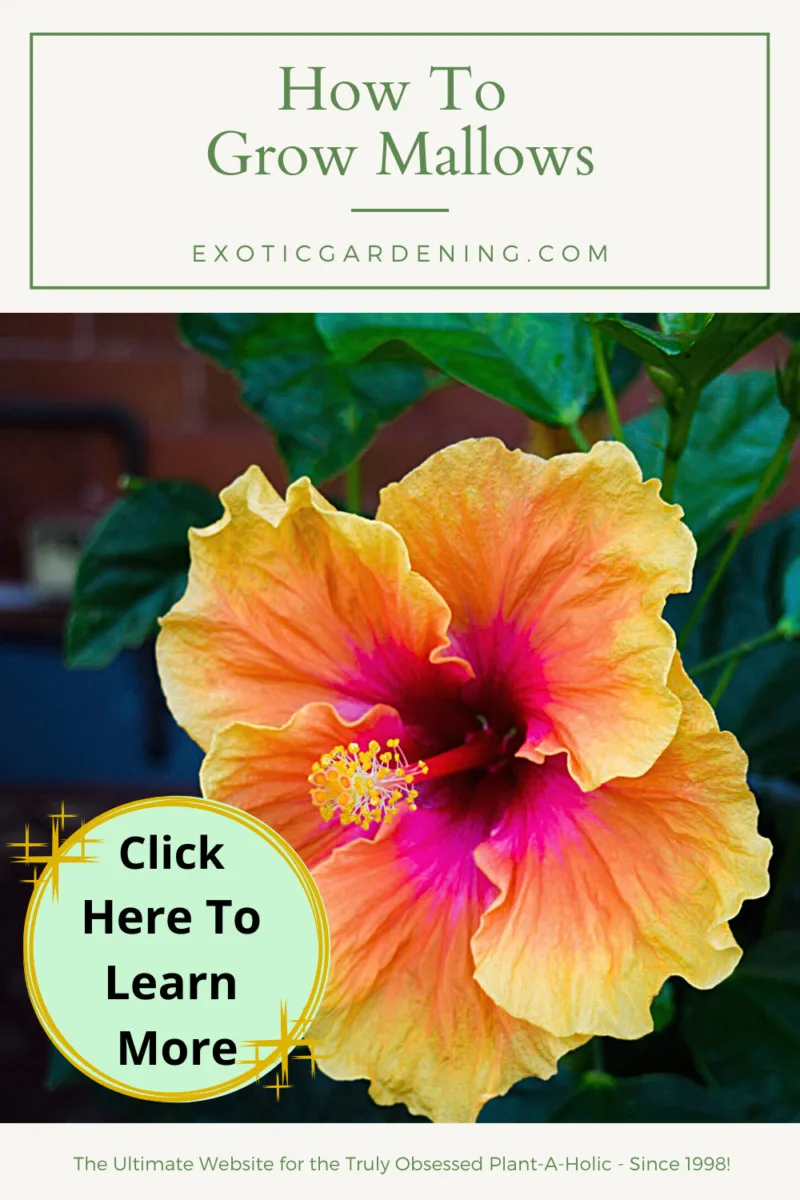 About Mallows
There are over fifteen hundred species in one hundred genera of mallows.
They comprise a large family of deciduous and evergreen trees along with shrubs and herbaceous perennials.
Although mallows are native to tropical and subtropical regions of Asia, Africa, the Americas, and the Pacific, there is sure to be one that will thrive in your particular environment.
There wide array of color and form can definitely help to add a tropical look to your garden, as well as blend in with your particular landscaping choices.
How To Grow Mallows
Mallows like to be grown in good potting soil, with humidity and plenty of light.
It is a good idea to give them a regular pruning to maintain their shape.
The tropical varieties must also be kept in a frost-free location in order to thrive, although there are some perennial varieties for those who want to grow them in their gardens.
They also make a wonderful addition to a greenhouse or conservatory, and many varieties will continue to bloom year round.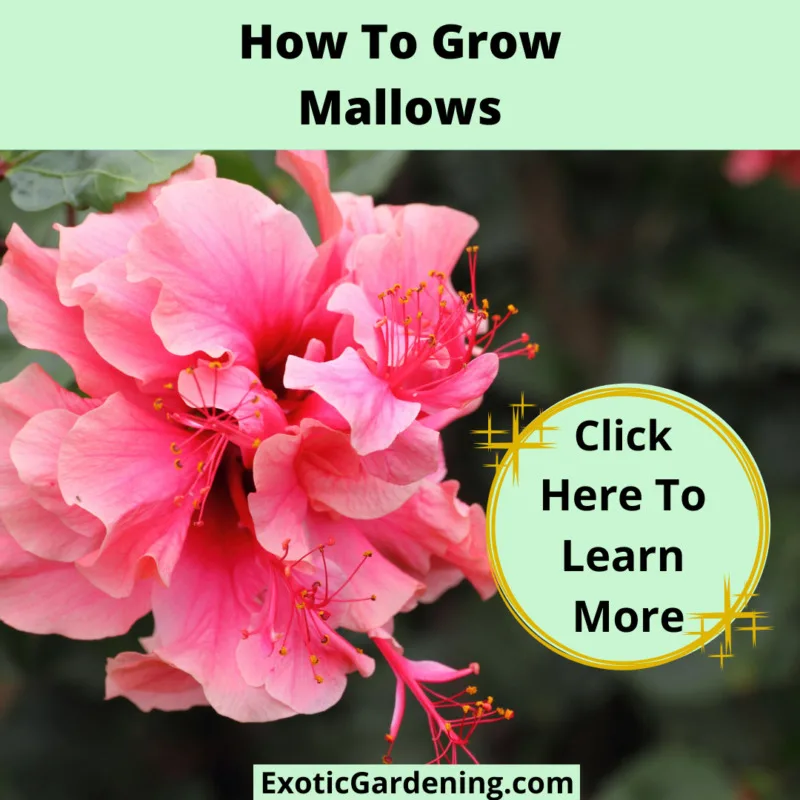 Mallow Varieties
Although most species of mallows are grown for their flowers, many varieties also have interesting foliage including one variety, the Hibiscus Rosa-Sinensis that has red, green and white variegated leaves.
All mallow flowers are not necessary the typical five petaled variety either.
Pavonia multifloria, a Brazilian native, is a very unusual, unique variety of the mallow family that sports dark purple flowers, pink calyces and bright scarlet bracts.
The flowers look like they are growing upwards, and are one of the most unique looking mallows that I've seen.
Mallow Topiaries
Many nurseries also offer mallows in the form of topiaries, which make a very unique addition to the garden.
Not only do they give you bright colorful blooms, but also the topiaries can fit into a very small space and draw the eye upward.
Another neat idea to do with topiaries is to use them as the center point in a round garden, layering the plants downward to give a pyramidal effect.
Even though many gardeners try to grow flowers that bloom for long periods, this is one plant that shouldn't be overlooked.
The flowers will fade daily, but new ones quickly bloom to replace the faded ones.
It is one of those rare plants that give you joy rather is in bloom or not because the foliage gives a nice backdrop to other plants, along with being a plant that can not only fit into modern gardens, but old fashioned ones as well.
Flowering Tropical Plants