There are many fragrant flowering trees, some bloom during the day and some bloom when night falls.
Those that bloom at night have a more intense, wafting fragrance, possibly because the darkness and cooler temperatures keep the scent from dissipating quickly.
Night blooming fragrant trees are nice because many people who work during the day have the opportunity to enjoy them during the evening, night and early morning hours.
Plant the trees in a spot where the natural flow of the wind will blow the fragrance towards your home.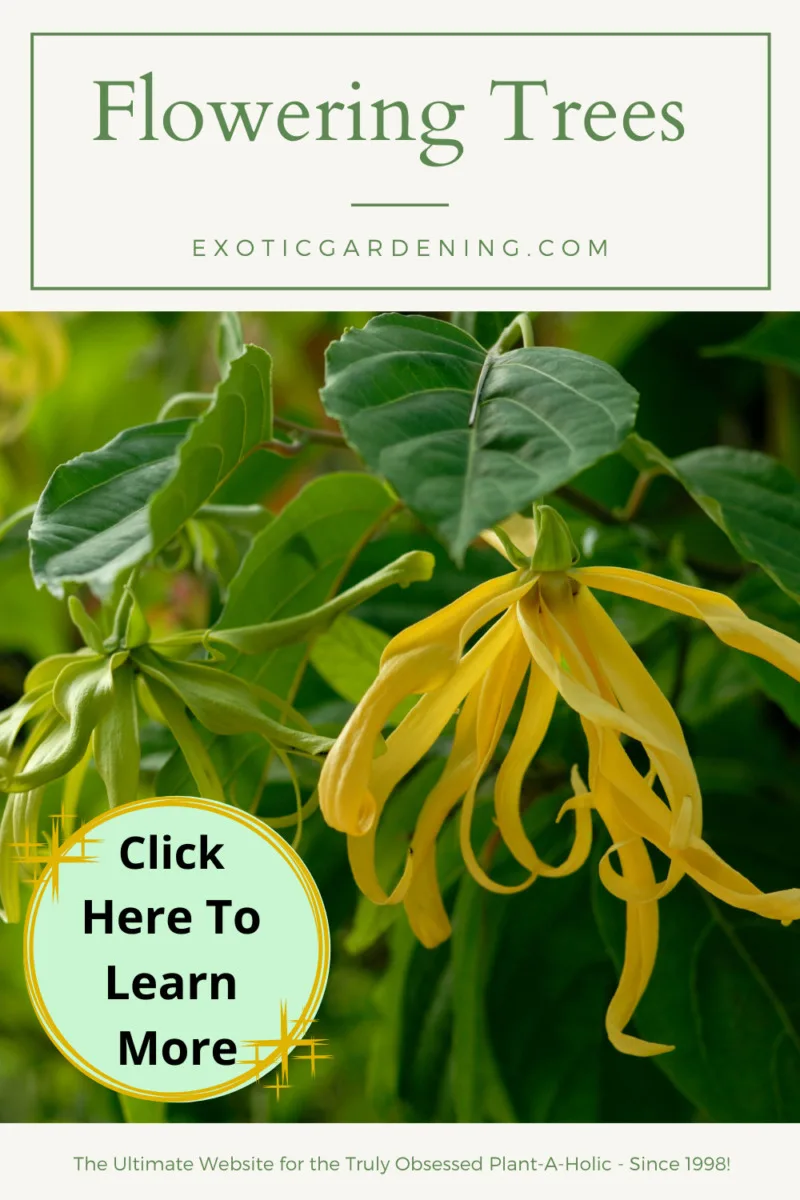 Need Small Space Or Container Flowering Trees? Try Cananga odorata
Ylang-ylang earned its fame when it was chosen as one of the scents to use in the perfume Chanel No. 5.
The full size tree reaches a height of 66 feet, but there are dwarf varieties of this plant available that will flower in containers or for those with smaller gardens.
Plant in full sun and moist soil.
Looking For Night Blooming Flowering Trees? Try A Magnolia 
There are many varieties of Magnolia trees, some are tropical, while others do quite well in cold climates.
Choose a tree that is hardy in your specific USDA hardiness zone.
Some varieties of Magnolia have flowers that bloom at night, thus releasing their fragrance after the sun goes down.
Magnolia trees are easy to care for once established.
Choose a protected site in part sun to prevent the flowers from getting nipped by late spring frosts.
Try A Rare Tropical Flowering Tree – Stemmadenia litoralis 
Stemmadenia litoralis, or milky way tree, has highly fragrant milky white tubular flowers, whose flared petals overlap, according to the University of Florida Extension.
This rare tree has a maximum height of 20 feet at maturity.
Plant in full sun to part shade in moist soil.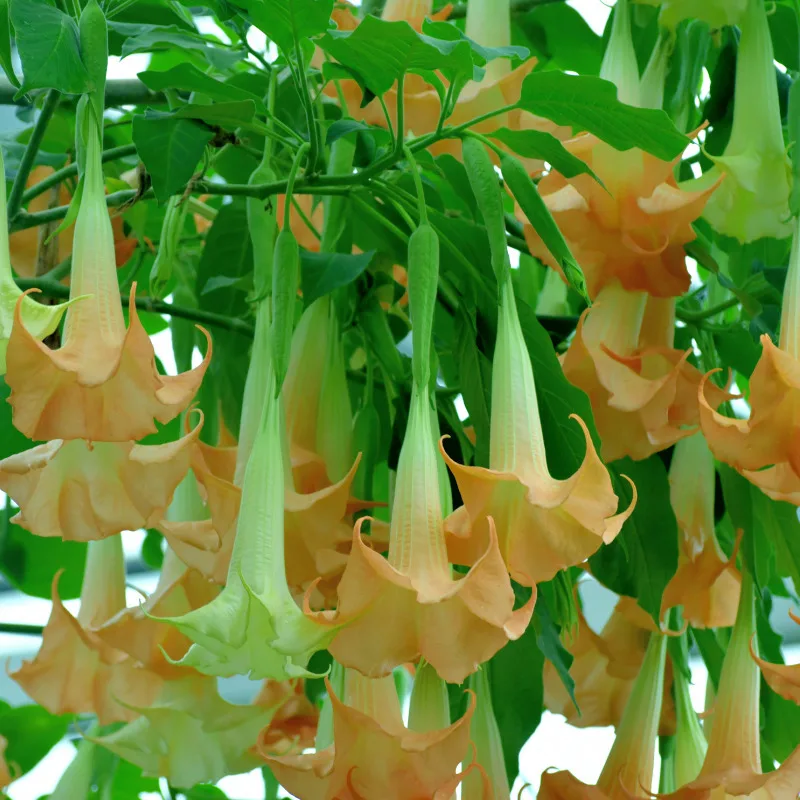 Brugmansia My Favorite Of The Flowering Trees
Brugmania, or Angel's Trumpet, is a must have for the fragrant garden.
The large, trumpet shaped blooms come in many colors including white, yellow, salmon, peach and apricot and are easy to start from seed or cuttings.
Brugmansia does well in the ground, or in containers, but do be aware all parts of this plant are highly toxic.
Brugmansia is a heavy feeder that requires moist soil and some shade during the hottest part of the day.
Flowering Tropical Plants