Disclaimer: I received this item for free in exchange for my honest review. All opinions are my own.
If you're like me and into growing and propagating tropical ornamentals there are two really good books on the market that I would suggest you add to your library.
The first one is "Tropical Ornamentals" and the second one is "Breeding Ornamental Plants."
For more information on these books, please see the reviews below.
Both books were published by Timber Press.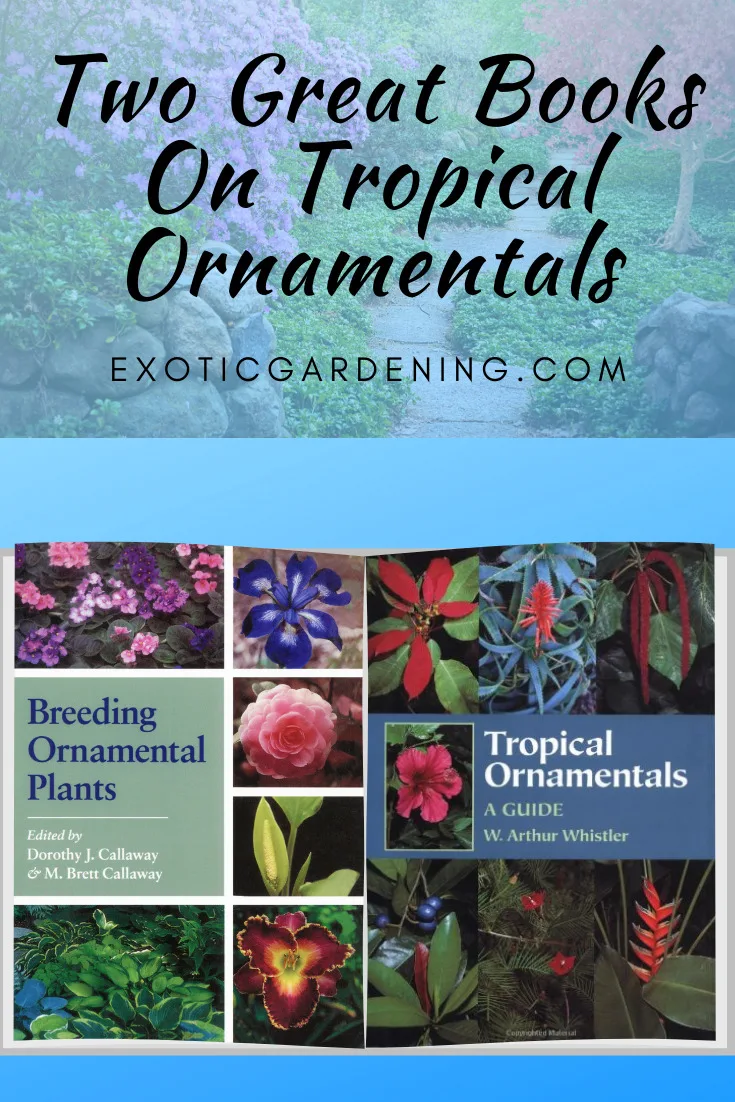 Tropical Ornamentals A Guide By W. Arthur Whistler
For the serious tropical gardener, this is one book you must not be without.
The "organization of information" section of this book I found to be very boring.
I did however, immensely enjoy the rest of the book and would highly suggest it to anyone who grows a large majority of tropical plants.
Information On Uncommon And Hard To Find Plants
Some of the plants mentioned in the book such as Albizia Lebbeck, I had been unable to find any information on previously.
I was quite surprised at the large number of plants mentioned that were not common.
There were also some plants they touched on that I was completely unfamiliar with.
I thought this was great!
Awesome Photographs Of Tropical Ornamentals
There are color photographs with each plant description and sometimes there is more than one photo showing various varieties of the plant.
This is a real plus if you grow most everything from seeds or cuttings and have never seen these plants.
There is a total of 458 photographs.
Tropical Ornamentals Contains Lots Of Useful Information
Although each plant only receives a small section, the descriptions do include information such as flowers or fruit, propagation, leaves and plant type.
It also gives the common name of the plant and the index allows you to reference each plant by scientific name or common name.
Overall, I found it a highly useful book that will be one of the most used books I have.
That's a very high compliment!
The only thing that might have been made it better was to move the explanation section to the back!
I cannot emphasize enough that Tropical Ornamentals by W. Arthur Whistler is one book you must have on your reference shelf!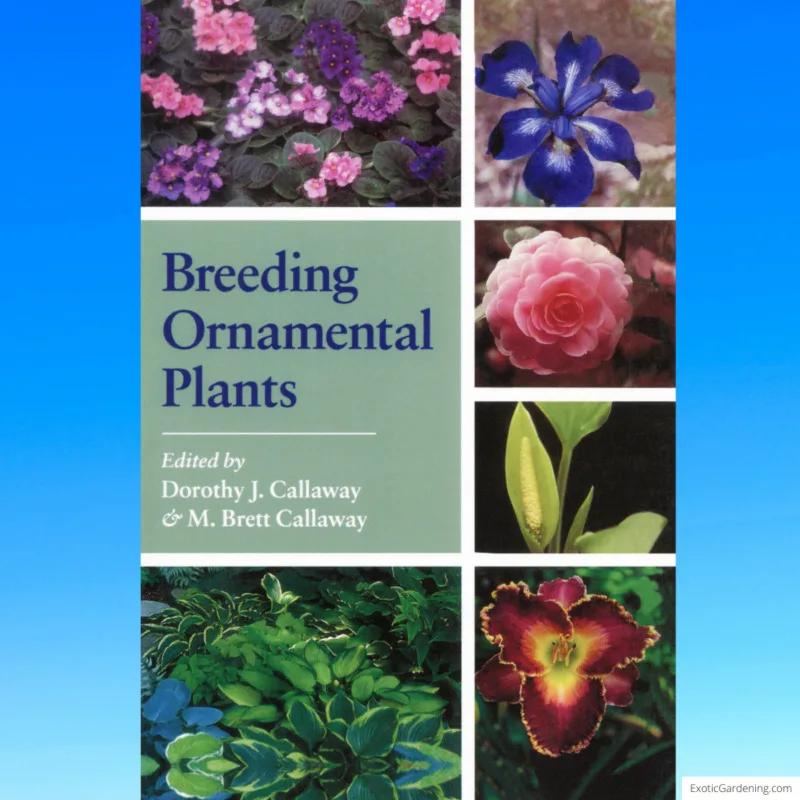 Breeding Ornamental Plants Edited By Dorothy J. Callaway And M. Brett Callaway
Breeding Ornamental Plants Edited By Dorothy J. Callaway And M. Brett Callaway is a very in-depth book on plant breeding.
Although someone with no previous experience will find this book both useful and enlightening it will take some concentration to read and digest the information presented.
Breeding Ornamental Plants Is Easy To Understand
The information presented is easy-to-understand and follow provided you are looking for more than just good reading material.
This book will provide enough adequate information to help you create new forms of plants.
Plants that are covered, with step-by-step instructions as well as ideas for areas of breeding these plants, include daylilies, aroids, amaryllis and penstemon as well as several other varieties.
All in all, the book covers fifteen different plants.
Additional Resources For Those Who Want To Know More
There are also additional resources and reference material suggestions at the end of each chapter should you wish to pursue the information presented further.
I also feel that even an experienced plant propagator might benefit from the material presented in this book, if for no other reason than to investigate the various opportunities that are open for plant breeding.
One such example has to do with daylilies, fragrance and variance in the flower opening times are two areas that are open for exploration.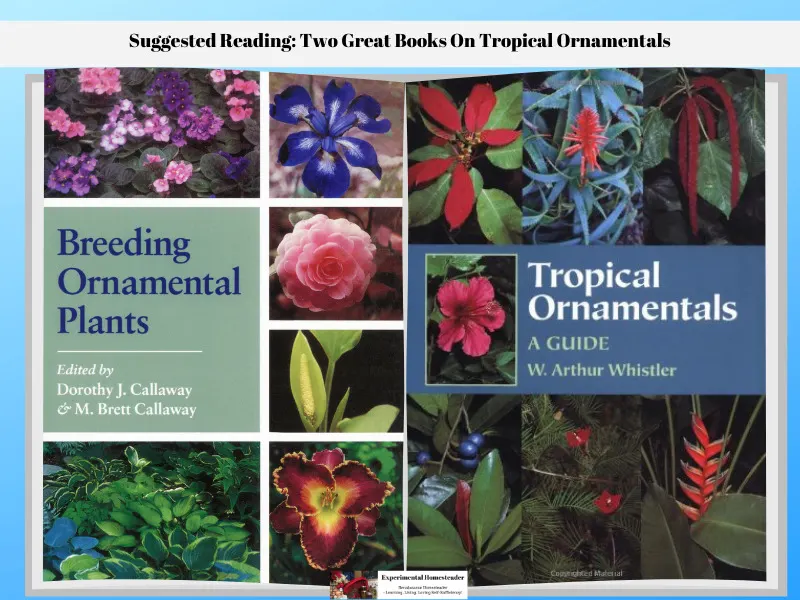 Great Books For Referral Material On Tropical Ornamentals
Rather you are a professional plant breeder or just a hobbyist, I would recommend adding these books to your collection.
They definitely make great reference material.