An easy way to keep fruit tree pests from laying their eggs on your fruit tree flowers is to make a banana smoothie.
This smoothie must be put out before the fruits flowers.
Once the fruit flowers, the insects may have laid their eggs in the flower.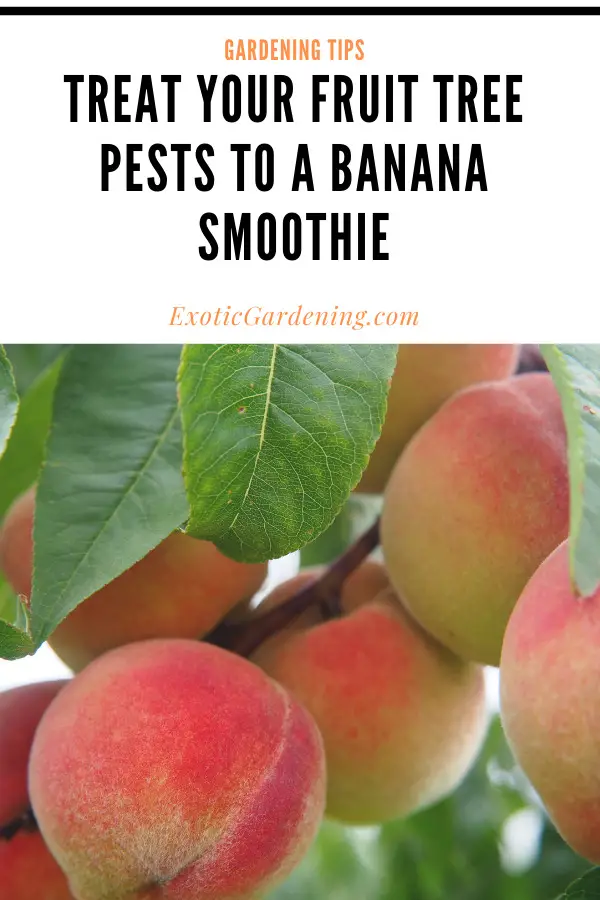 How To Make A Banana Smoothie
To create the smoothie, add one banana, a cup of sugar and a cup of plain white vinegar to your blender.
Once the ingredients are in, blend until smooth.

How To Lure The Fruit Tree Pests
You will want to gather several gallon jugs.
Milk jugs work best since they have handles that can be used to hang them with.
Fill the empty milk jugs two-thirds full of water and add the entire contents of the blender to the milk jug.
Hang the jug in the tree.
One jug will be enough for a small tree, however two to three jugs may be necessary for larger trees.
For small fruits such as strawberries, use a short shepards hook so the jug is suspended directly above the strawberry patch.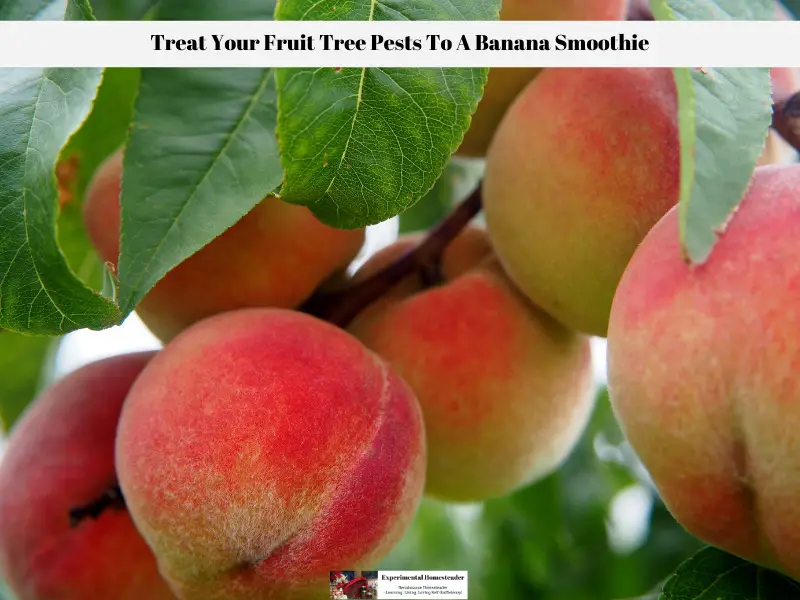 Outsmart Fruit Tree Pests By Picking Up Fallen Fruit
Keep fruit that falls to the ground picked up.
This will help stop insects from burrowing into it.
The fruit can be tossed in the compost pile, buried in the ground or given to chickens to eat if it is ripe.
Diactomaceous Earth Kills Fruit Tree Pests Too
Another way to discourage insects such as slugs is to put diatomaceous earth on the ground under your plants.
When soft bodied insects crawl across this material, it will slice them up, causing them to dehydrate and die.
This will not harm earthworms when they work it into the ground.