Brugmansia seed typically germinate somewhere between 2 to 10 weeks – however sometimes seed can germinate faster or slower spending on germination conditions (temperature, light, moisture, etc.) so normally I let seeds sit for a year before I determine that they are no good unless I begin to see mold growing and then I toss them.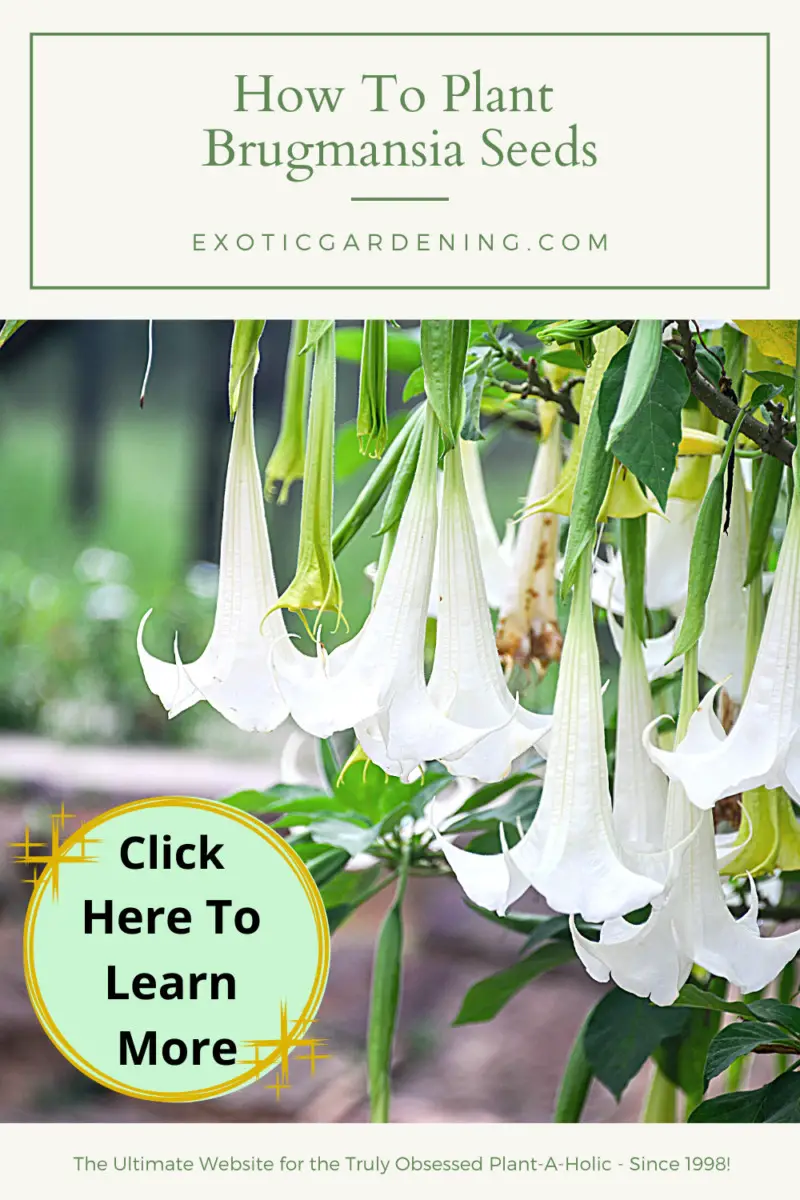 Brugmansia can flower in as little as 9 months under ideal conditions, however in colder climates it can take 18 months or more before you get your first flower.
Disclaimer: I received this item for free or at a reduced price in exchange for my honest, unbiased review. All opinions are my own.
If you are enjoying my videos, please subscribe to my YouTube Channel!