Often the best way to acquire a plant you want is by growing it from seed, but some plants can be difficult to germinate, so today we will discuss arisaema seed germination.
Arisaema, or cobra lily as they are commonly called are fascinating plants, especially for those who love unusual plants in their home landscape.
There is nothing like seeing the leaves begin to unfurl, looking at the unusual colors and the unique flowers that make this native plant a real conversation piece.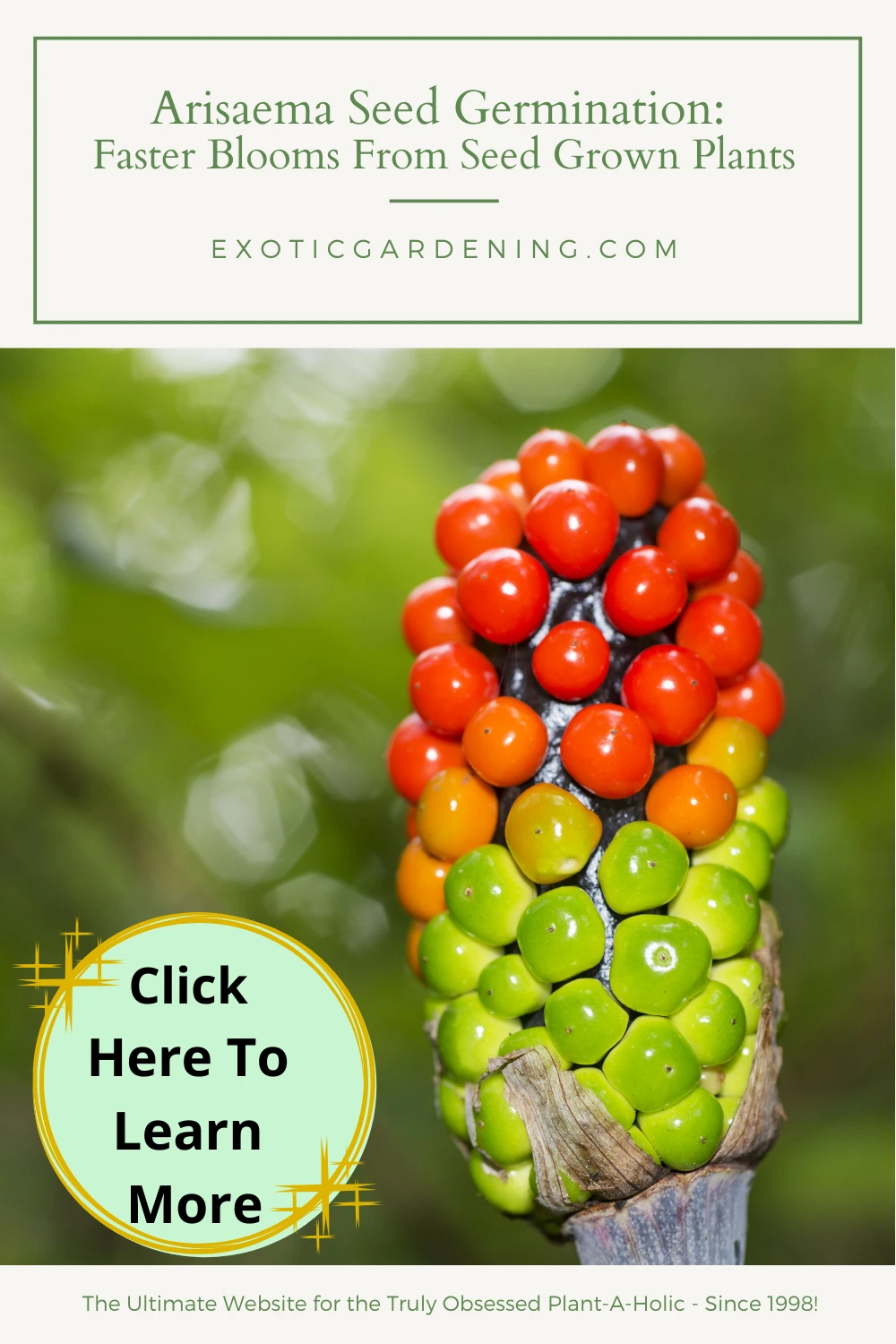 Arisaema Seed Germination
Arisaema seed can take anywhere from ten to twenty days to germinate.
The easiest way to germinate the seeds is to put them into damp paper towels, seal them in an air tight container and wait.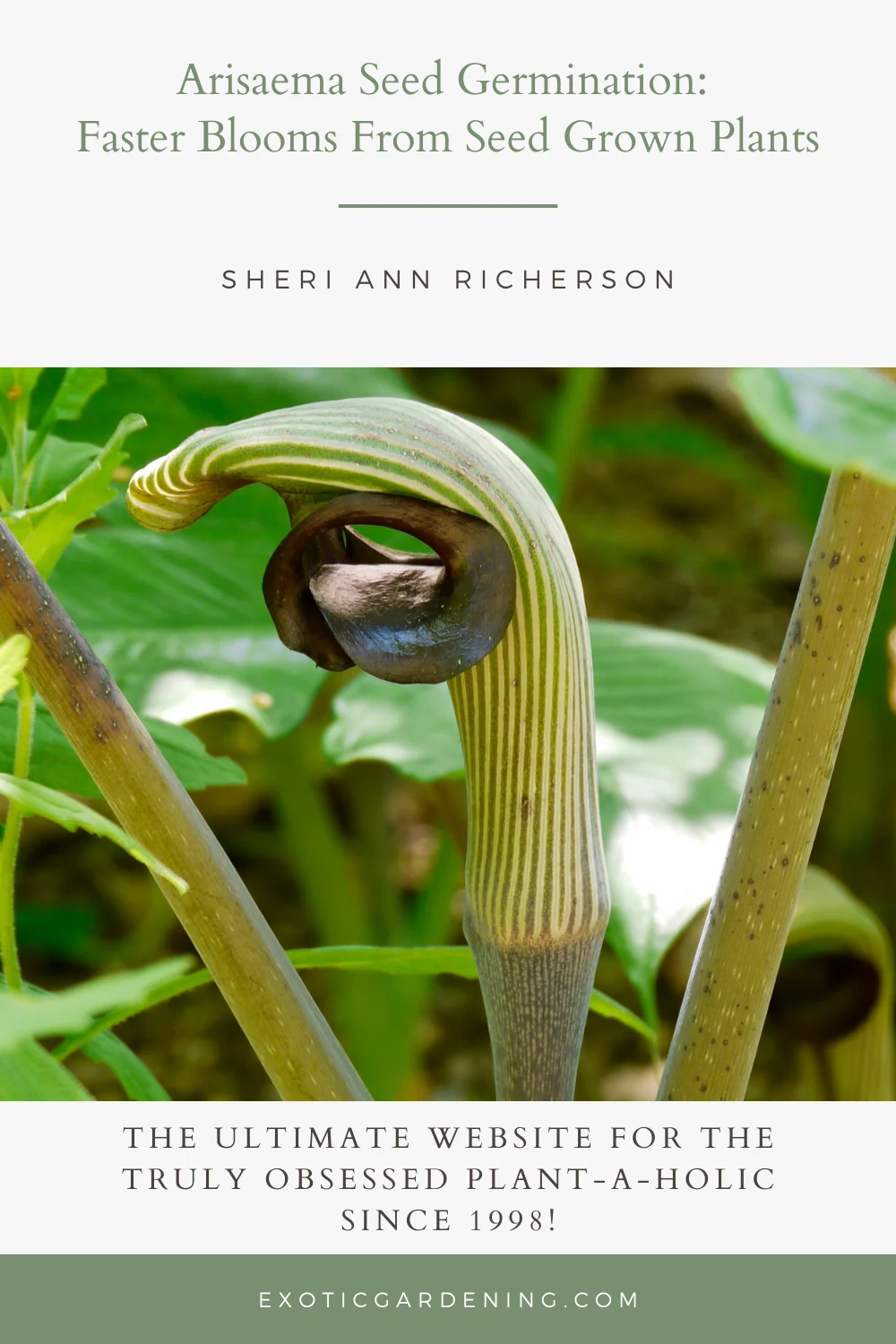 Create An Artificial Winter For Arisaema Seeds
If you are starting Arisaema from seed and want to attempt to get your plant to bloom as soon as possible, you can try to compress the seasons by creating "artificial winters" which will trick the plant into thinking it is older than it actually is.
The easiest way to do this is to use fresh seed that has just been germinated.
Grow the seedling on to its first dormancy.
Once the plant goes dormant the small tubers can be removed from the soil and stored in a refrigerator at 35-40 degrees Fahrenheit for a time frame of one to three months.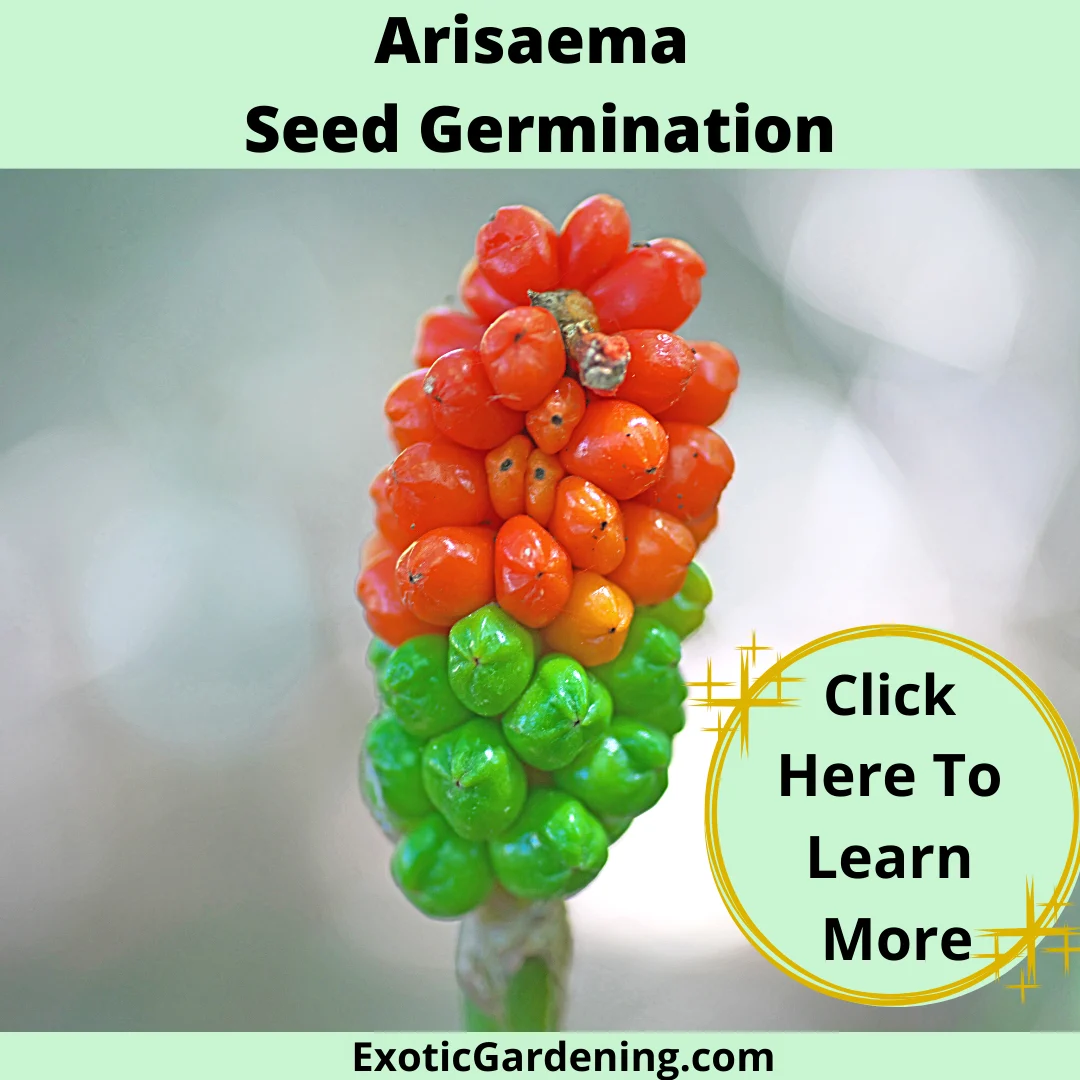 Keep The Small Arisaema Tubers Slightly Moist
Be sure to keep the tubers slightly moist as if they were in the ground.
The best way to do this is to put a small amount of damp peat moss in the bottom of a plastic bag, poke some holes in the bag and put the tubers in the peat moss.
Too much moisture will cause rot.
On the other hand, be aware that small tubers won't tolerate being dry as well as larger ones do.
Once the time period of one to three weeks has elapsed, replant the tubers.
They should begin to emerge in a few weeks time.
This will begin their second growing season within a one year time frame.
If the one month "winter" proves to be sufficient, it may be possible to get close to three seasons in one year.
This will be a trial and error experiment on your part.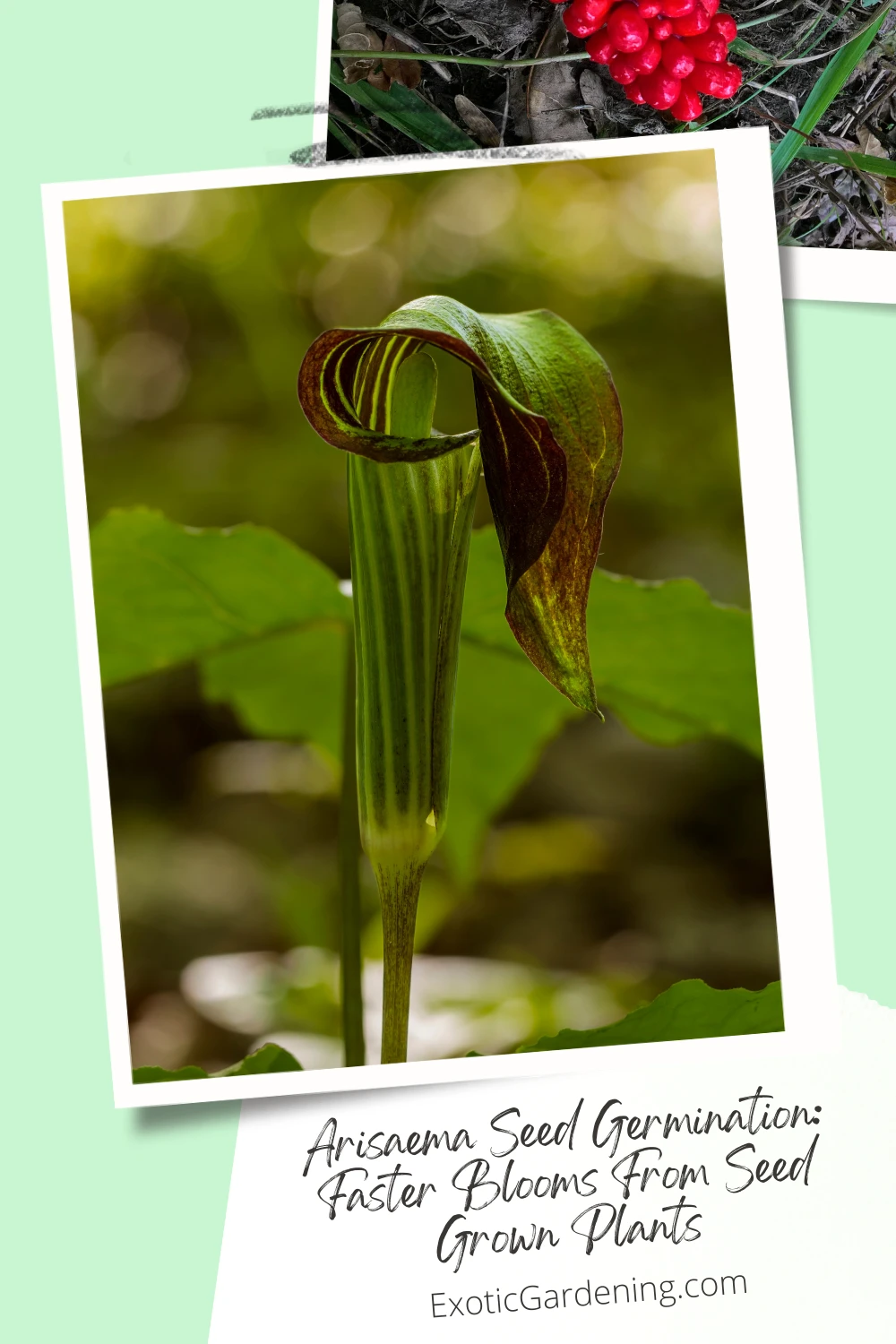 When Will Arisaema Grown From Seed Bloom?
From seed, Arisaema take three to four years to reach flowering size.
Gardeners who are in a hurry to see this plant bloom should buy plants that are already growing.
Otherwise, try the tricks mentioned above, be patient and someday you too will get to enjoy the new leaves emerging, the flowers unfurling and enjoy this unusual plant in your home landscape.