Monkshood (Aconitum) is one of the reliable blooming flowers for the fall garden.
In Indiana, it typically blooms in October, but I have seen it in bloom as early as September and as late as November.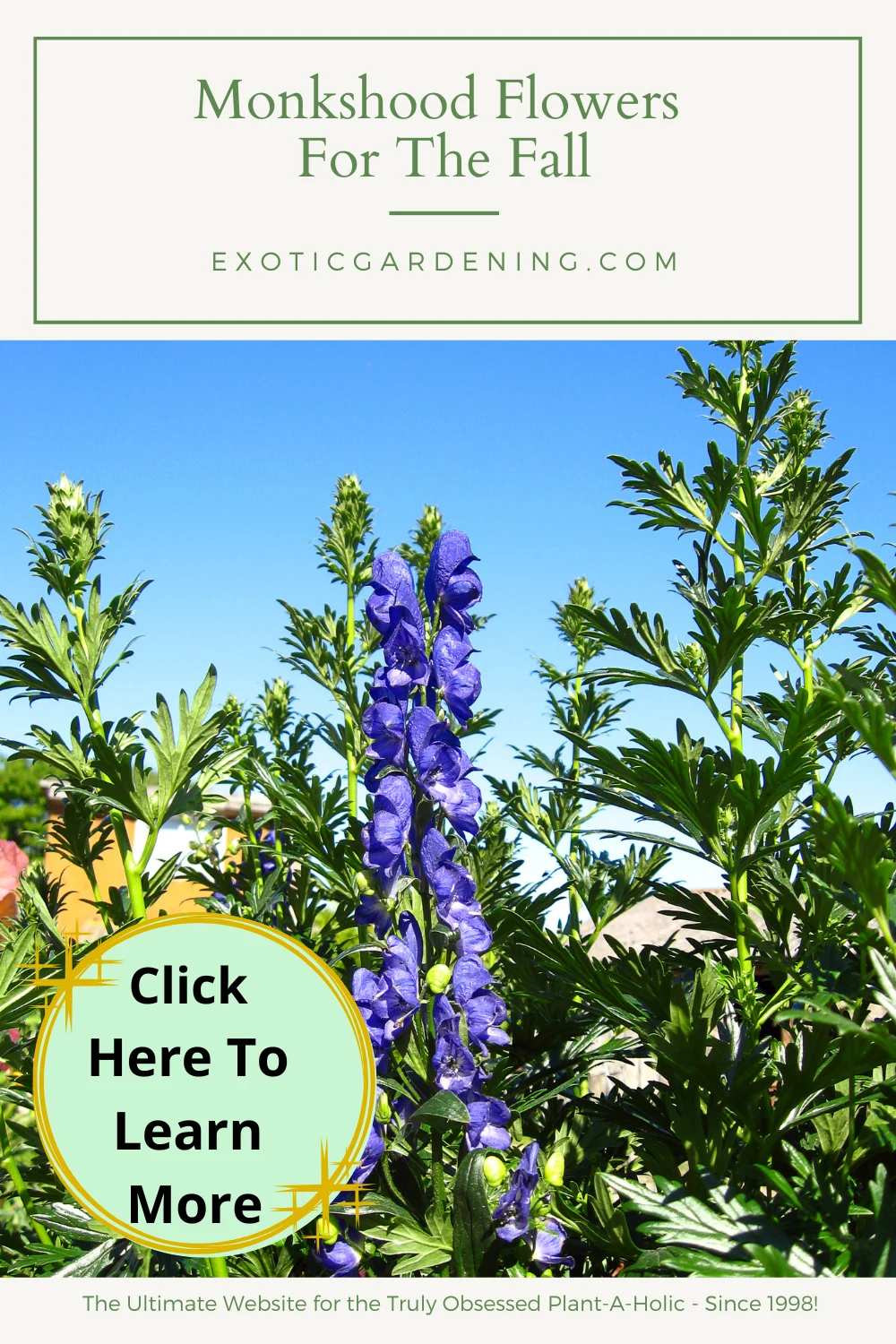 A Toxic Beauty
The dark blue flowers stand out in the garden especially given that most plants other than mums have finished blooming by the time it starts.
Monkshood is truly a majestic plant that every gardener should grow – but remember it is also a toxic plant.
It is best to wear gloves when working with it and plant it towards the back of your border so innocent garden guests don't bump into it.
There have been cases reported where just brushing against the plant has caused death. 
Starting From Seed
Although I have tried to grow the species from seed – and have had the seeds sprout – they never seem to make it past the first couple of weeks. 
This may be – in part – because as summer creeps in it becomes harder and harder for me to find time to care for the young seedlings in my greenhouse.
Some thrive on minimal care – and others such as the monkshood perish.
The ones I have actually came from a plant sale – and the one I bought has multiplied.
It is not aggressive at this point, but has put out several new starts which I am grateful for.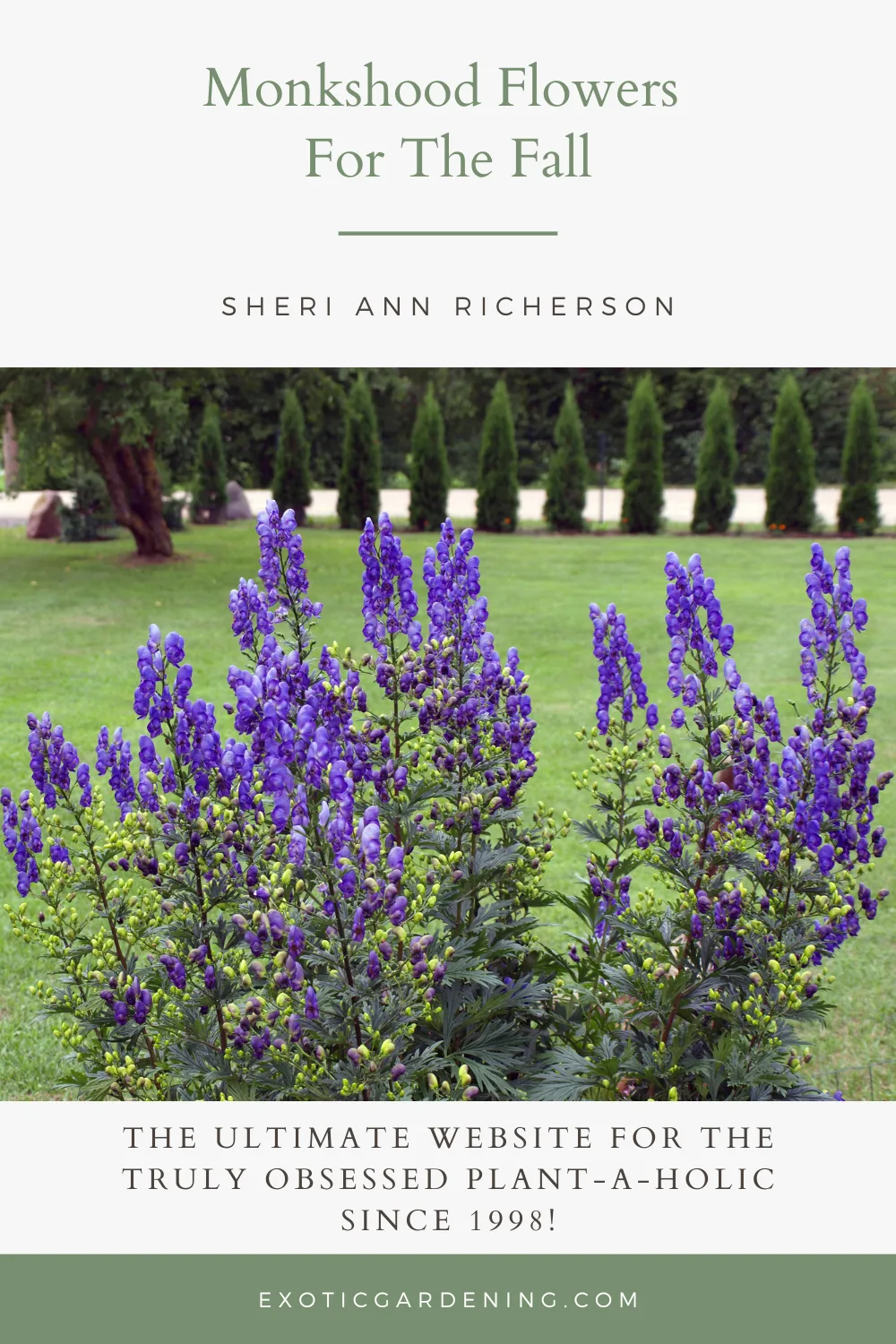 Where To Plant Monkshood
Many people plant monkshood in full sun or part shade, but I made the decision to plant it in full shade – and it does fine however sometimes I do have to stake it.
I have mine planted under a locust tree in the center of one of my shade garden.
I moved it to this area two years ago.
When I first planted it, I put it on the edge of a pathway where it got dappled sunlight in the morning, but due to its toxic nature, I decided to move it where it was not accessible by people walking past.
In the center of the shade garden, it gets full shade during the hottest part of summer, but as the leaves on the trees begin to fall, more sun gets into the area.
The blooms are larger this year and the plant has grown taller.
I have found this plant a permanent spot in the garden where it will thrive.
Hellebore, Arum and Vinca grow around it,
What I love best about this plant is even after frost has killed off most of the plants in the garden, this one is still going strong.
It also does not seem to mind drought once it is established. 
The area where mine is growing is pretty dry most of the year and I refuse to water established plants unless they are literally wilting.
I do not fertilize either – an occasional top dressing of compost and the decaying leaves from the trees is all my plants get.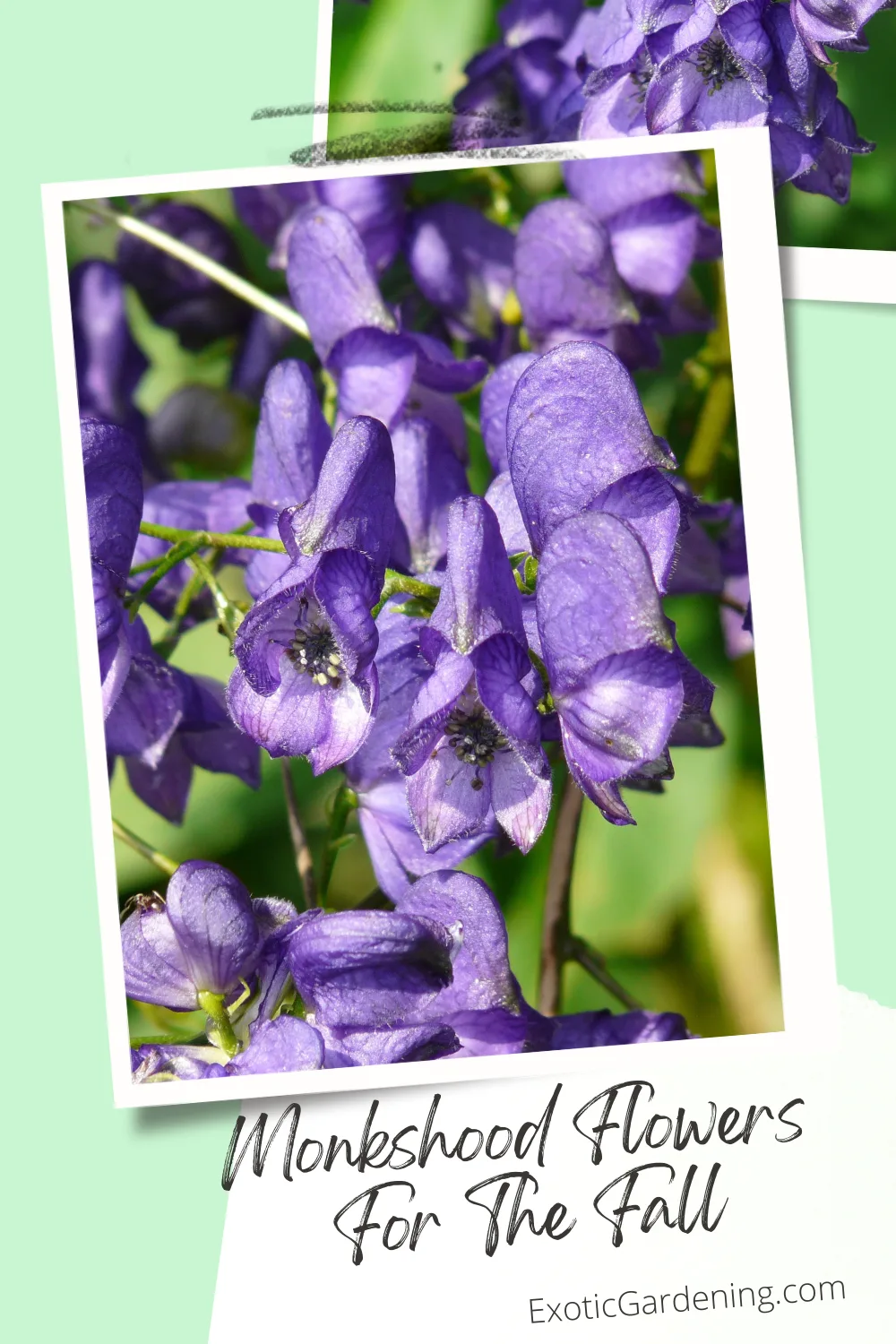 Final Thoughts
Monkshood is a carefree plant and one that I would not want to miss out on growing in my garden.
It certainly adds a burst of unusual color to the fall garden.
Just take some precautions with it and mark it with a toxic sign when you have visitors come to your garden, then enjoy those late fall blooms!
The Backside Of The Gardening Calendar