Yes, you can harvest free vegetables year-round in any climate!
Getting a head start on the vegetable garden can be tricky if you wait until January because of frozen ground.
It seems this time of year if the ground is not frozen it is wet.
Neither condition is conducive to tilling, seeding or planting.
There are some ways to get around these conditions so you can get your seeds and plants in the ground in plenty of time to get an early spring harvest.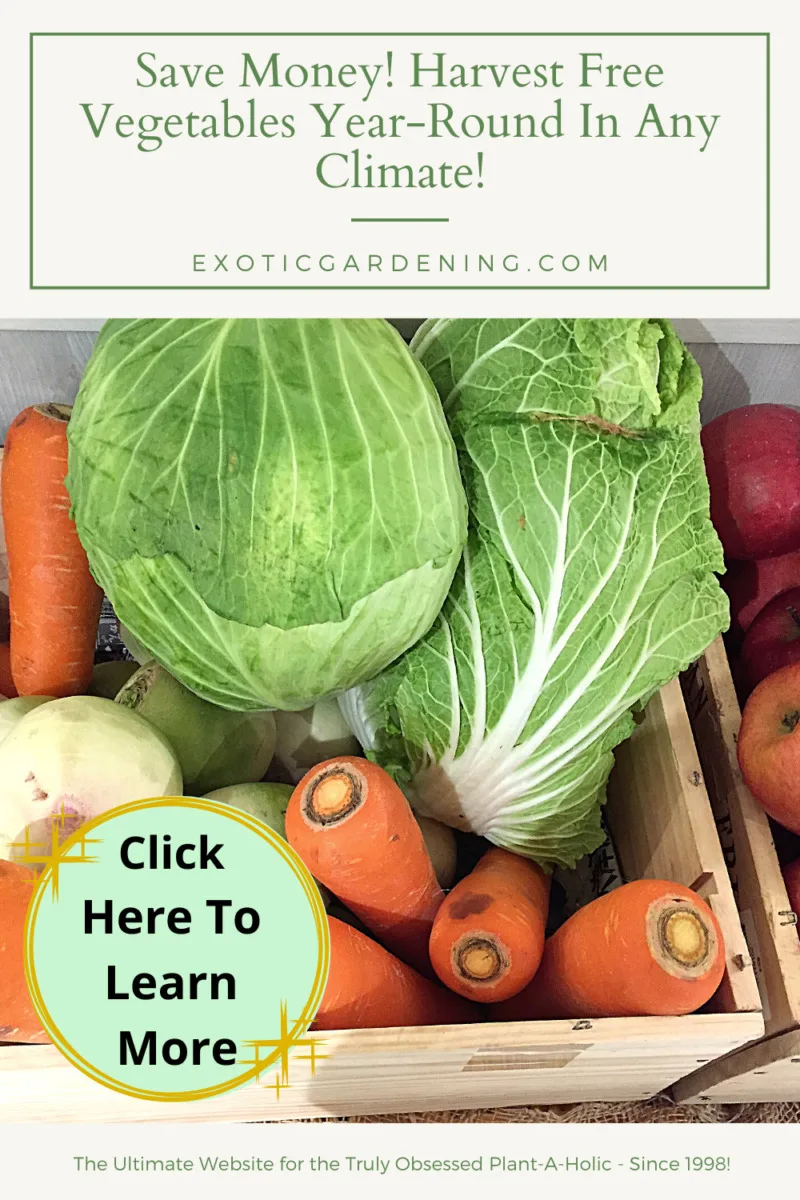 Start Your Vegetable Garden In August
One way is to plant your garden in August.
The ground is usually workable then, the seeds will germinate easily and then all you have to do is cover the young seedlings with a cold frame and wait.
Starting seeds in August will allow you to harvest vegetables throughout the winter months.
Good choices are brussels sprouts, cabbage, spinach, kale, lettuce and carrots.
Brussels sprouts and kale can over winter without a cold frame and often taste better if they are not picked until after they have been frosted upon.
Fall Preparation For Early Spring Planting
If you don't want to mess with winter gardening but do want to get a head start on your vegetable garden early in the year when conditions may not be favorable for working the ground, fall would be the time to till up empty spots in your garden so the ground will be ready when you are.
You can also pre-dig holes.
For example, if you know you are going to plant potatoes in December, dig the trenches now.
Cover the soil you dug with black plastic to help it retain heat.
Go ahead and put the grass clippings, straw and compost in the bottom of the hole.
When the time comes to plant those potatoes all you will need to do is lay them in the hole, cover them with more grass clippings, straw, compost and soil.
Dig holes for any other early spring plants you intend to grow such as cabbages and if you grow lettuce or other greens in rows, go ahead and draw those rows in the dirt.
Start Your Garden As Early As January
The time is almost here for gardeners in the Midwest to start planting their early spring vegetables.
The 16th of January is the big day.
Crops such as lettuce or other leafy vegetables can be direct sown.
Cabbages can be planted under the protection of cold frames.
If the weather is nice and the ground is not wet or frozen weeds that did not get removed in the fall can be pulled.
These seeds and young plants will need the extra protection of a cold frame which can be made of wood and glass or plastic.
In larger cold frames flats of hardy annuals such as pansies can be started so they will be ready to go into the ground once the worst of the winter weather is over.
If you did not get the ground worked in the fall or want to provide your vegetables with a little extra heat, try laying down some black plastic over the soil for a week or so ahead of time.
Remove the plastic when you are ready to plant your crops and store it for use the following year.
With a little pre-planning you can have a garden that produces abundant crops of fresh vegetables all year round without the additional expense of heating it, even in a cold climate.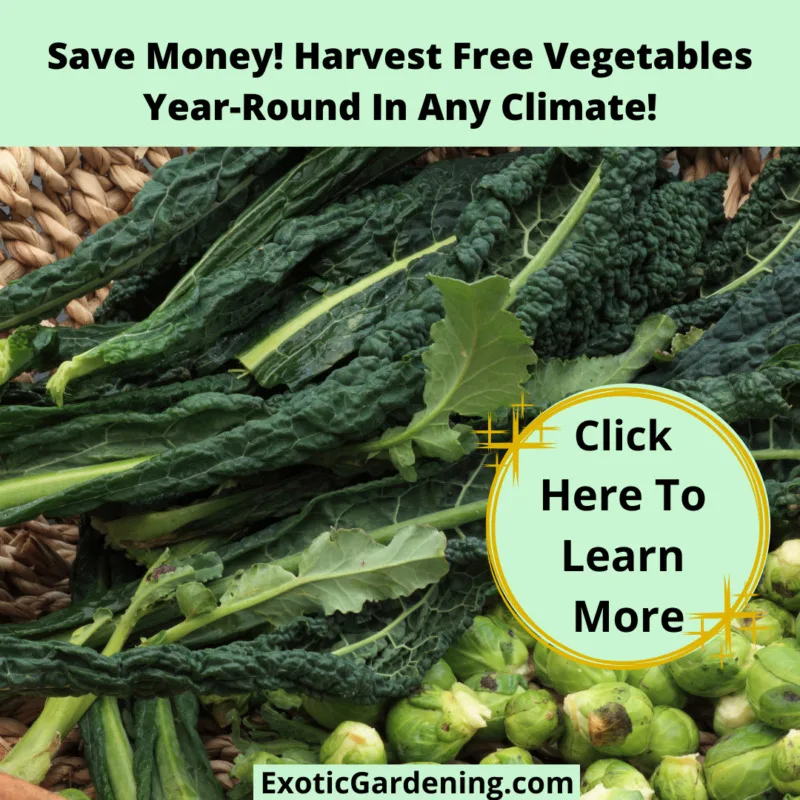 The Backside Of The Gardening Calendar