Disclaimer: I did receive this product for free or at a reduced price in exchange for my honest review. All opinions are my own.
When I was contacted by Big Mouth Toys, Inc. to look over their new selection of home and garden items, Norman The Doorman Door Greeter instantly caught my eye.
It's not that I'm into Gnomes, but he is cute and I love the fact that he had a motion activated whistle sound.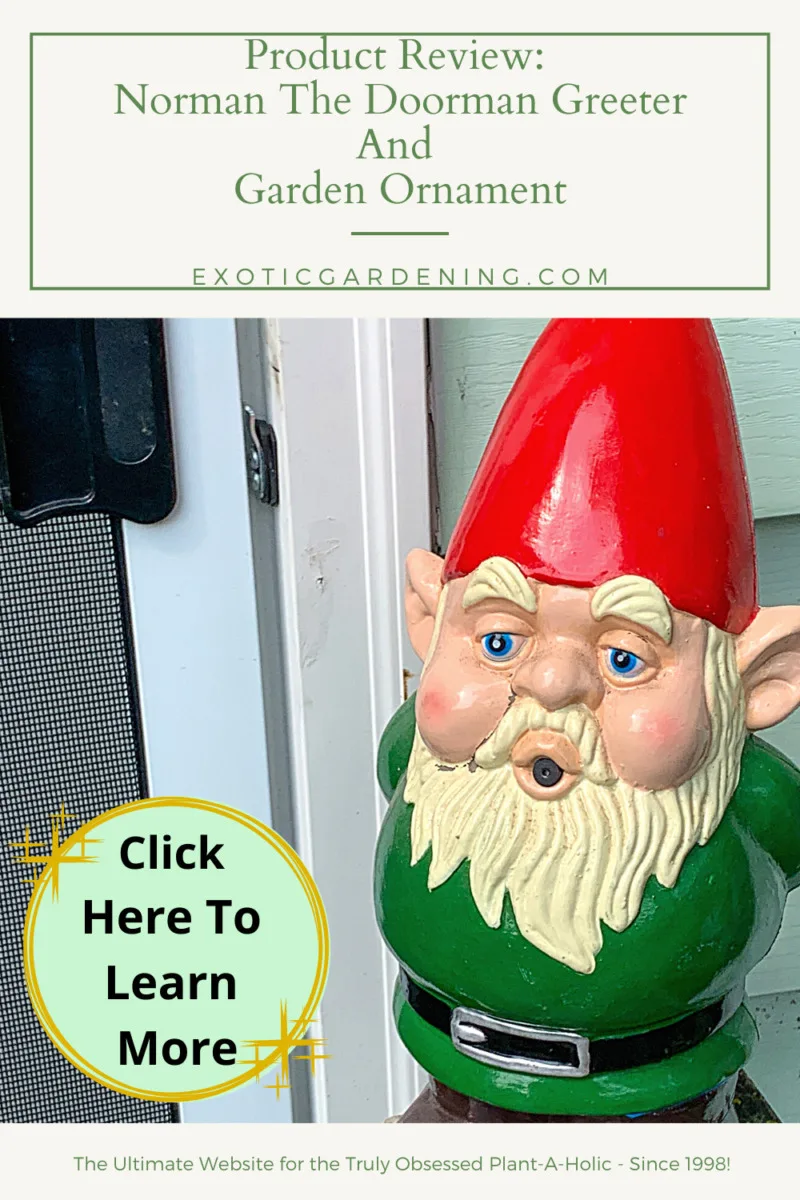 Finding A Place For Norman The Doorman
At first I thought I would sit him on the deck outside my front door.
Then he arrived and I realized he was for indoor use – not that I couldn't set him outside once in awhile on nice warm days, he just can't get wet.
An alternative is to sit him facing my front door so if anyone walks up to it his whistle goes off – and believe me his whistle is loud.
In fact, it is loud and annoying at times – but I still like that I can turn it on and off as I wish.
My Thoughts On Norman The Doorman
Norman The Doorman is cute.
I like the way he looks.
The paint is very shiny, the whistle is secured well in his mouth, the controls to turn him on and off along with the battery compartment are under his feet so you don't see those.
He does take 2 AA batteries – which comes with him – and it is said they will last for 6 months if left on continuously.
I think he would make a great door greeter for a party, office or business where you worked out of plain sight of the door.
I sat him outside to see if my cats could trigger the whistle.
Sometimes they did and sometimes not.
Mostly they triggered it when they got right up close to him.
I can easily trigger the whistle by waving my hand a few inches away from his face.
If you're looking for a cute Gnome that will let you know when someone is at your door, look no further.
Norman The Doorman Door Greeter is the one you need.