Lemon grass is a tropical herb that can be grown indoors or outdoors.
Lemon grass has the ability to grow nearly everywhere, including jungles, gardens, pots on patios or balconies and of course indoors in a bright window or under grow lights.
It is also pest-free which means that it never needs to be sprayed with pesticides.
As long as it receives enough light and water, lemon grass will thrive!
This plant is indigenous to India, Indonesia, Sri Lanka, and Malaysia, although it is grown worldwide.
Not only does this herb have an ornamental value in the garden, it also has both medicinal and culinary value.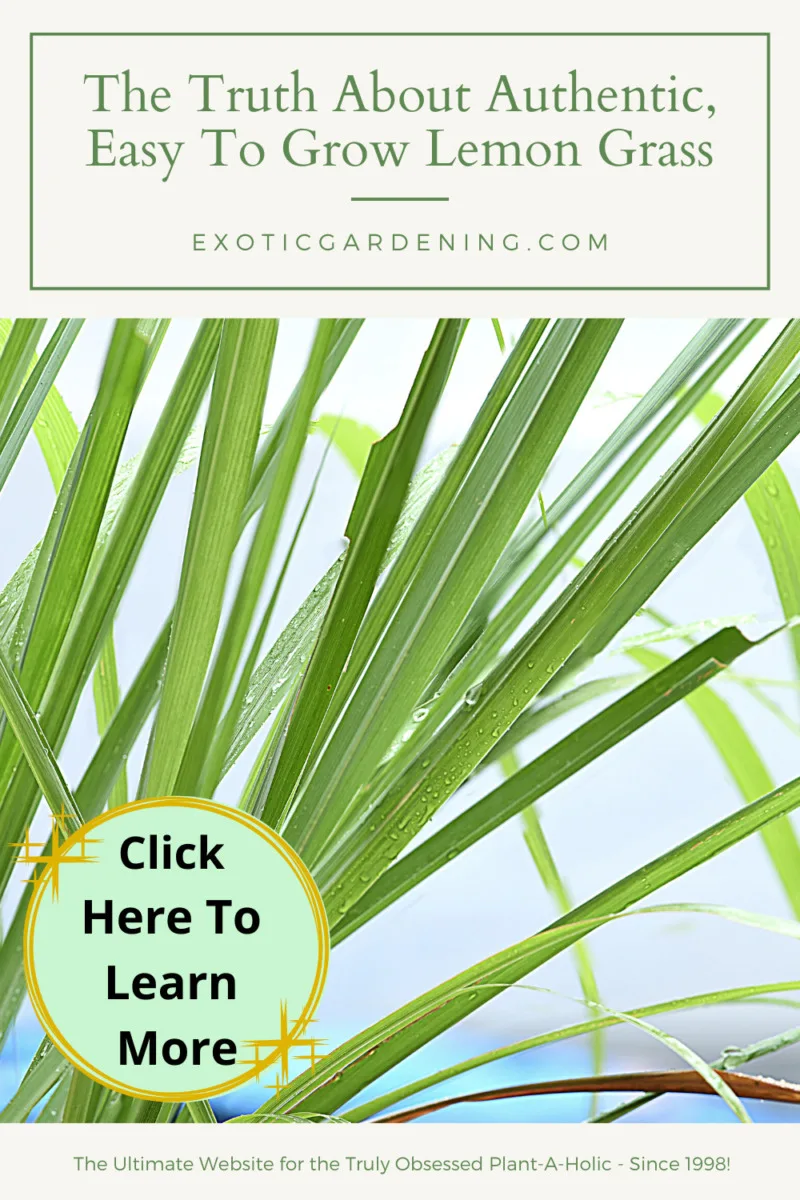 How To Grow Lemon Grass
Lemon Grass is basically a pest-free plant, and easy to grow.
However, I do find that I have a bit of a problem with my cats wanting to eat it, especially when I over winter it.
Unless you live in a relatively frost-free location, this plant should be brought indoors to over winter.
The preferred method of propagation of this plant is by dividing it.
The easiest way to do this is to cut it back, and then divide it.
It is rarely known to flower, therefore it rarely sets seeds.
Once it is divided, plant it in a soil with a PH of 6.5 to 7.3, that is loose and well draining, preferably enriched with organic matter.
This versatile herb is one that I definitely keep growing in my garden.
I enjoy the rich lemony scent it gives off when I brush up against it, and I also enjoy the dense grassy clumps that grow anywhere from three to six feet high.
I hope you will try this tropical herb in your garden if you haven't already.
I am sure you will enjoy it.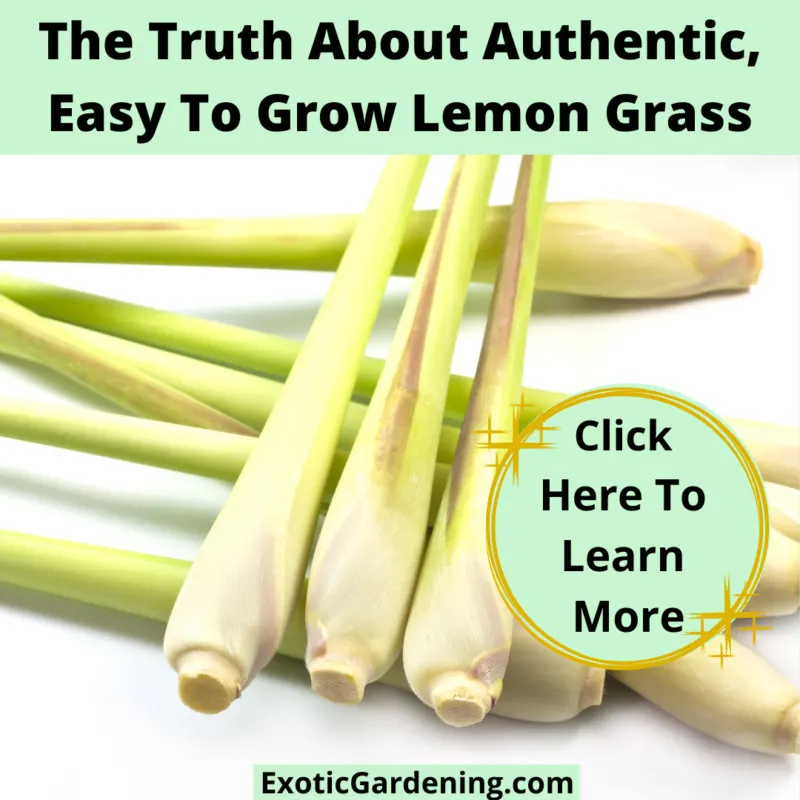 Ways To Use Lemon Grass
Lemon Grass is imparts a lemony flavor that is an indispensable ingredient in both Caribbean and Southeast Asian cuisines.
I also use the oils of lemon grass in vinegars that I wish to impart a lemon flavor to, and also as an ingredient in lemon-scented potpourri.
As a medicinal plant, lemon grass contains anti-bacterial essential oils, which makes it an important herb for homeopathic medicine.
I would also like to share with you some ideas for using lemongrass in potpourri, sachets, or any other scented concoction that requires a lemon scent.
I really think if you enjoy lemon scented items, you will find that substituting lemon grass in place of lemon scented geraniums, lemon verbena, or just adding it in with them will give you a pleasant lemony scent.
Lemon Grass Benefits for Mental and Physical Health
Lemon grass has been used for centuries because of its many medicinal properties.
There is a light, lemony scent with a sour note that comes from the essential oils that are extracted and distilled from the lemon grass plant.
It is often used as a massage oil to help relieve muscle tension and joint pain.
There are many benefits of using this essential oil such as relieving pain, reducing swelling, and boosting the immune system.
Lemon grass is mainly used in aromatherapy as a mood lifter.
A recent study investigated the effects of inhalation of lemon grass essence on depression, anxiety, and sleep quality in patients with major depressive disorder.
The results demonstrated that it had significant benefits with regard to depression and anxiety without inducing any cognitive or psychomotor impairment.
Inhalation of lemon grass essential oil was found to be an effective treatment for major depressive disorder (MDD) patients presenting with anxiety and emotional instability symptoms.
Of course essential oils should never be taken internally and properly used in order to get the maximum health benefits.
Always talk to your doctor first as well before starting any new natural health treatment because this article is not meant as physical or mental health advice.