Fall is here which means winter isn't far off and it's time – once again – to bring your  tropical plants indoors and come up with a decorating idea with tropical plants.
We all know the drill – move the plants out in spring, redecorate, then panic once the nights begin to cool down.
If you're like me, not only have the plants you moved outdoors last spring grown drastically but you've added more plants to the list.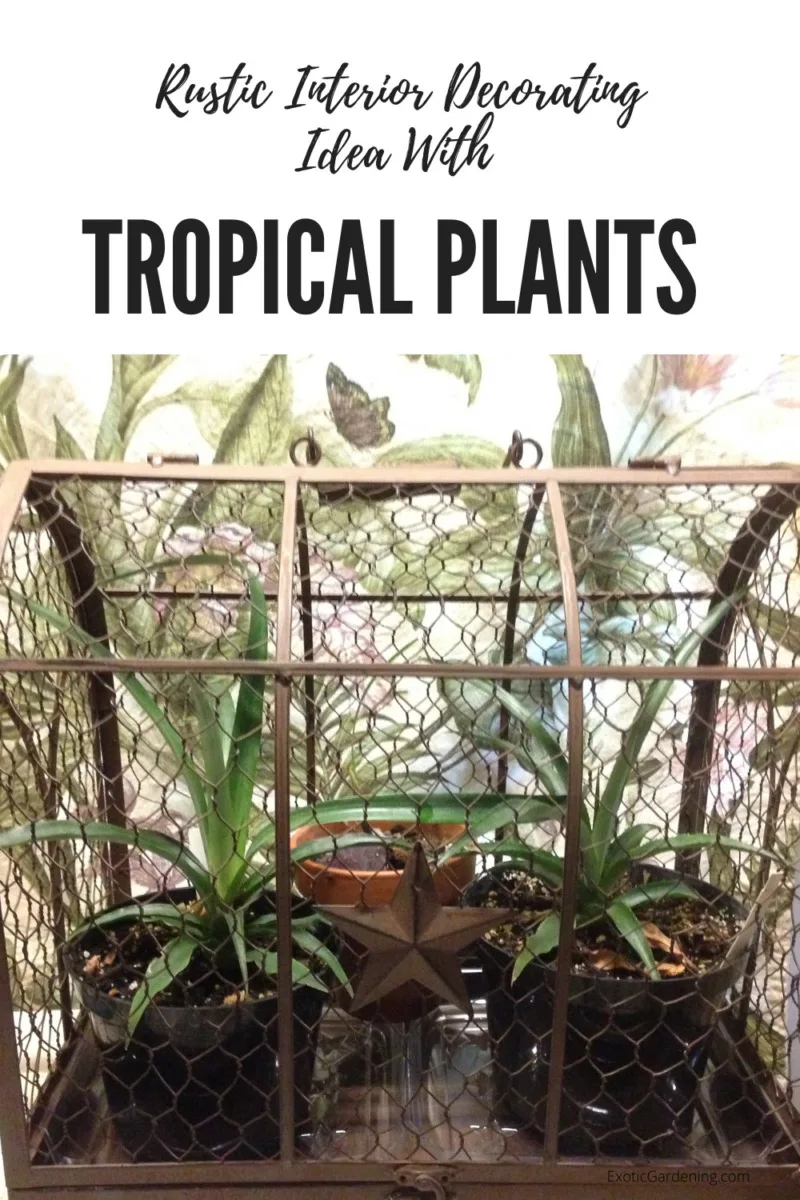 Finding Room Indoors For Plants Is Not Always Easy
Space is tight here and sometimes I truly wonder how the heck I managed the winter before – even with a greenhouse – because as we all know, in cold climates like Indiana you just can't rely on keeping your greenhouse hot enough to keep the really tropical plants alive.
Never mind the ice and heavy snowfalls that often knock the power out – and believe me, a greenhouse cools down real fast when it's dark outside and the heater quit working.
So, what's a plant lover to do?
Make room of course by getting rid of home decor you added during the summer or repurposing some of it to hold plants.
Donate or store the stuff you can't use or don't need because when the plants go back outside, you might want it again.
After all, the plants you've grown all summer deserve a place in your house during the cold winter months.
The other option is to get creative and figure out how to incorporate the plants into the areas you do have available.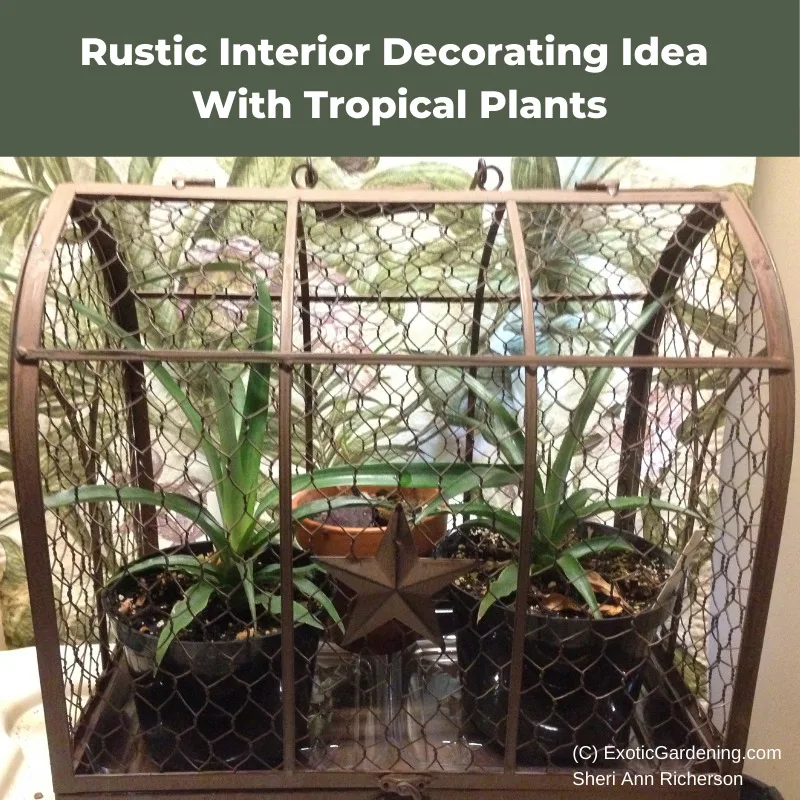 Place Plants In Decorative Containers
Choose indoor decor that looks good with or without plants.
Now, you may be thinking what the heck does she mean.
Bird cages or metal cages are a great example. 
You can decorate with them by themselves or fill them with live plants, nicknacks, candles or even silk flowers.
I chose to put some of my smaller plants into some rustic looking metal cages this year.
I found them at an end of the season clearance sale for 90% off. 
That's a fantastic deal in itself.
Use Saucers Under Plants To Protect Indoor Furnishings
I then went to our local hardware store with the greenhouse attached and found plastic square shaped plant saucers that fit perfectly in the bottom of the cages.
Best of all, the ones I chose were just 62 cents each and had star indents in the bottom to hold a little water for extra humidity.
We all know plants like humidity and the house can be a little dry over winter.
These plant saucers were a perfect choice and ideally priced.
Once I was home, I set two plant saucers in the bottom of the metal cages, watered my plants well, let them drain and then set them on top of the saucers.
I closed the lid and set my cage in front of a window.
Besides looking really cool, the cage has a fastener on it.
What a great way to keep tiny hands and pets away from my smaller plants.