There are many indoor gardening beneficial plants to choose from. From edible plants ideal for teas or culinary seasonings to plants that help heal minor cuts or burns to those that help remove impurities from indoor air, there is sure to be at least one suitable for your indoor gardening environment.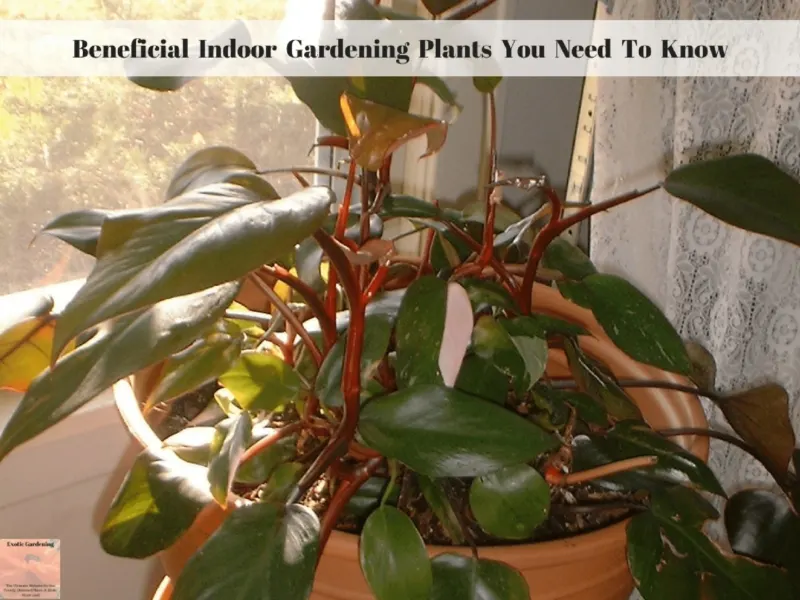 Some of these plants require higher humidity or a good amount of light and some do not.
Be sure to understand the cultural requirements of the plants you choose to grow in your indoor garden before purchasing them. Making sure the plant has what it needs to thrive is the best way to be sure you are going to have success with your indoor gardening venture.
Below are my recommendations for beneficial indoor gardening plants.
There are also links to products I recommend from companies I have a referral relationship with. I will be compensated if you make a purchase after clicking on my links.
[amazon_link asins='B00B7Z0OE4,B079NTSP91,B079Q2N1JD' template='ProductGrid' store='exoticgardeni-20′ marketplace='US' link_id='fc7df466-48ba-11e8-bc69-4524841c8323′]
Aloe Vera
Many of us have grown up with an aloe vera plant in the home.
This succulent plant is great for indoor gardening because it is easy to care for.
Plus, the gel inside of these plants works great for skin care, minor cuts and burns that often happen in the kitchen while cooking.
To use an aloe vera plant as a first aid item, cut a portion of one of the leaves and squeeze the inner gel onto the hurt area. With repeated use, the aloe vera will aid in healing and sooth the pain.
The gel from the aloe vera is not meant for serious injuries, only minor ones that do not require immediate medical treatment. I have used the gel from my own aloe vera plant many times over the years on minor injuries. I even used it once on severe burns before I headed to the hospital.
In addition to the aloe vera plant there are other helpful plants that are good to have around the house.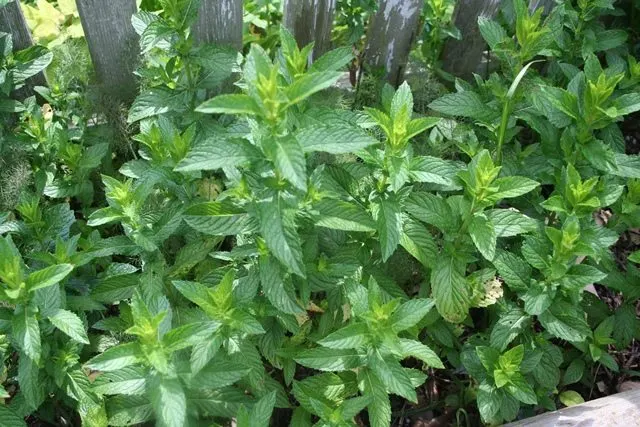 Herbs
An herb garden is a convenient way to add flavor and natural ingredients to many dishes. From fresh dill in a homemade tzatziki sauce or sprinkled on top of cottage cheese to chives mixed in with cream cheese for a delicious bagel.
Many herbs can be dried and used for loose leaf teas to create a relaxing beverage.
Some herbs are known for their medicinal qualities too. Peppermint and ginger are just two of the many herbs that can be used alone as tea leaves or as part of a mixture. Peppermint tea is one of my favorite teas to use for an upset stomach.
There are a number of edible plants that you can grow indoors to aid in digestion. Some of these simply require you to use the leaves or stems of the plant. Others need a little more preparation before they are usable. Here are a few examples of herbs that aid in digestion.
Anise is a popular and widely used for aiding in digestion and easing colic in infants.
Coriander in addition to helping with digestion it is also a tasty addition to salsa.
Fennel is used to ease upset stomachs too. It is also used for increasing the amount of breast milk produced in mothers.
This is just a brief look at some of the other uses for edible houseplants.
It is recommended to research your plants before ingesting any to ensure they are safe. Also, if this is your first time using any of these plants, take it slow to make sure you are not allergic to them.
Keep in mind that herbs have medicinal qualities. Use them – and the items you make from them – sparilingly and with common sense.
For example – drinking peppermint tea all day everyday, no matter how much you like it is not a good idea. Drink it for an upset stomach or as a special treat once in a while and then move on to another kind of beverage.
It is also recommended to seek medical treatment for any continuing or serious problems instead of trying to take care of them yourself using natural methods.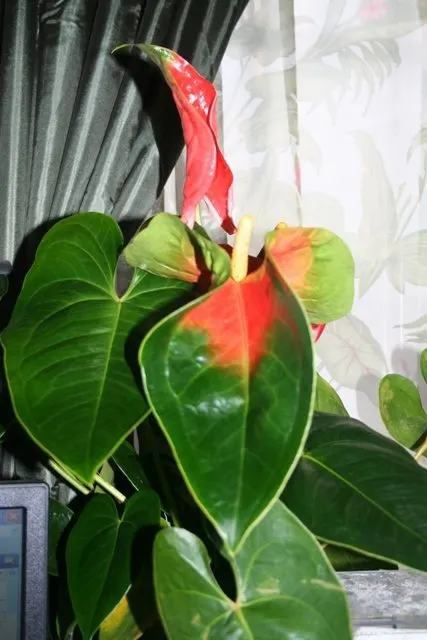 Plants To Improve Indoor Air Quality
In addition to using plants for medicinal or culinary uses, be sure to choose several plants to improve indoor air quality in your home or office.
Florists' Mums, Tulips and Gerbera Daisies remove formaldehyde plus you get the addition of colorful flowers however be aware these types of plants take a little more care.
Peace Lily is one of the best plants for removing formaldehyde. This plant also removes benzene and some VOCs emitted by harsh cleaning products. I love growing this plant because it does bloom indoors and is so easy to care for. Peace lilies also have a high transpiration rate that humidifies your air naturally.
Boston Ferns are another plant known to remove formaldehyde and other indoor air pollutants, such as benzene and xylene. Be aware this plant requires frequent misting and high humidity to prevent the fronds from drying up and falling off.
Palm trees remove indoor air pollutants, specifically formaldehyde. The Dwarf Date Palm is the best at formaldehyde removal. Palm trees are relatively easy to care for and grow slowly indoors.
The rubber plant is at the top of the list for formaldehyde removal. What many people do not realize is furniture is made from particleboard that is held together by formaldehyde-based glues. This is why choosing plants that remove some formaldehyde from the air is so important in homes and especially offices.
English Ivy is an effective formaldehyde remover inside the home. Do not plant it outside near any structures however because it does do major damage left on its own to climb where it wishes.
Philodendron is an effective formaldehyde remover that is a pretty common houseplant and fairly easy to grow.
Anthurium is effective at removing airborne formaldehyde, ammonia, toluene and xylene. It is not the easiest plant to grow however and can get quite large over time.
I highly recommend the following articles:
Use the buttons in the upper right hand corner to share this article with friends or family who might find it useful. Pin the picture below to your pinboard on Pinterest for future reference.