Creating a creative container flower garden is the goal of most gardeners, but many simply do not know where to begin.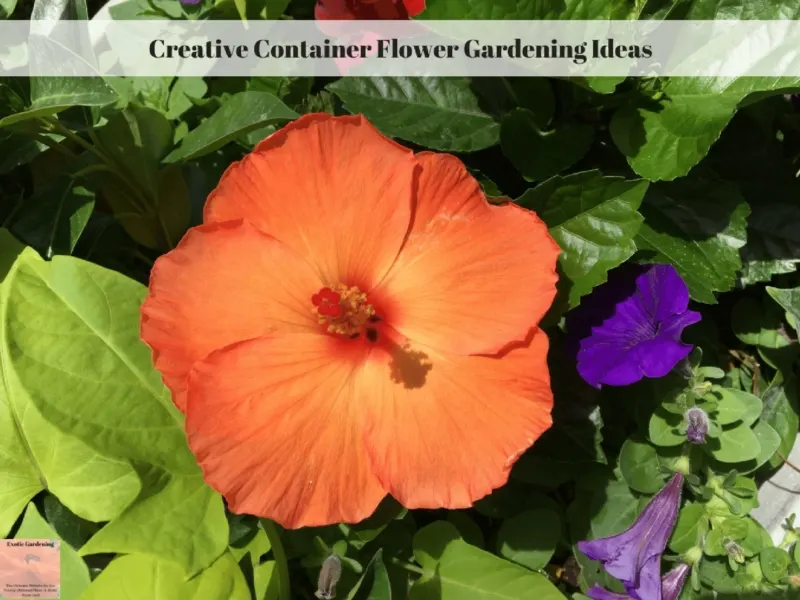 Creating stunning container gardens is easy if you remember that three types of plants are required – a thriller, a filler and a spiller.
Below are some tips to help you get started.
There are also links to products I recommend from companies I have a referral relationship with. I will be compensated if you make a purchase after clicking on my links.
Getting Started
In addition to the plants, a good soil, enriched with compost and a nice pot are necessary.
A suitable pot may be something as simple as an old watering can.
The flowers you choose with will be the highlight of the arrangement.
The container should accessorize the arrangement, much like jewelry accessorizes clothing.
Before you begin, here are 5 tips for keeping those container gardens looking good all summer long.
What Is A Thriller, Filler, Spiller?
When choosing flowers for a creative arrangement, remember that every container garden needs three elements – a thriller, a filler and a spiller.
A thriller is an upright, spiky plant. It doesn't matter whether it is something like an ornamental grass, a flowering plant or one with unique foliage such as the Persian Shield Plant.
A filler is a bushy, heavy flowering plant such as a Wave petunia. Choose a filler that has lots of color and grows at a fairly fast rate for best results.
A spiller is a low growing, vining plant. A good example of a spiller is the sweet potato vine which comes in a wide array of colors including black, various shades of green and purple, red, bronze and tri-color.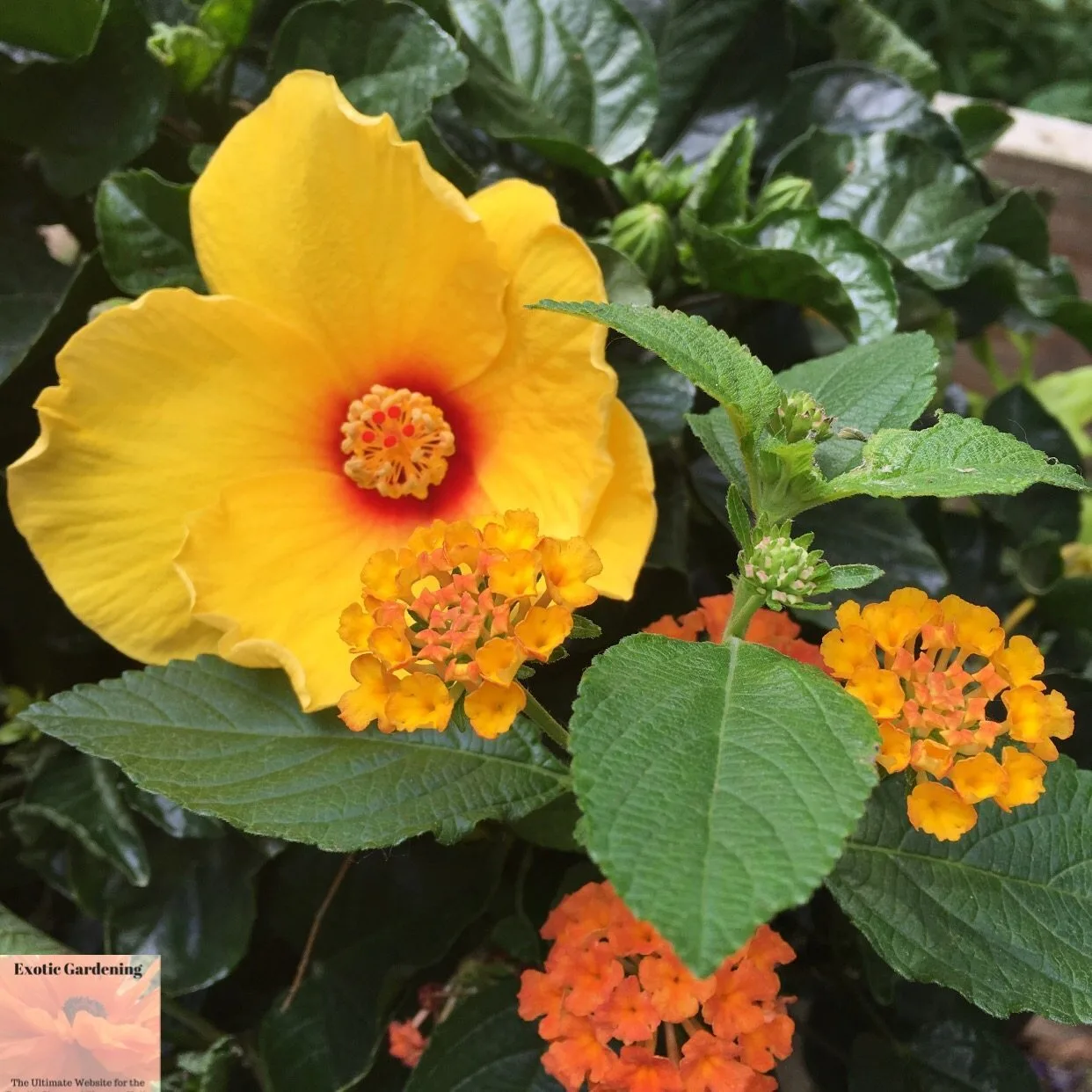 Choosing The Right Plants For Your Container Garden
It is easy to be successful with your container flower gardening ideas if you follow a few simple rules.
When choosing the thriller, filler and spiller, look for plants that have similar requirements. If your container is going to be in full sun, look for plants that prefer to grow in full sun. Look at the water requirements of each plant as well. You would not want to mix plants that need moist soil with ones that need dry soil. That would be a recipe for disaster.
Look at the foliage of the different plants too. Contrasting foliage can make an interesting statement as well. Some containers are made up of strictly foliage plants. While it is true that foliage plants flower, they are not known for their flowers the way most annuals are.
Remember to add enough plants to fill the container. While you will want to leave some room for the plants to grow, make sure the container does not look bare. A general rule of thumb is to add five to six plants to a fourteen inch container. Use six to nine plants in an eighteen inch container.
Cool Container Garden Flower Ideas
Here are a few cool container flower combinations to get you started. Once you get the hang of combining the thriller, filler and spiller, you may find that you have more ideas than what you have room for.
For an upright container, choose a thriller such as a blue Angelonia hybrid – Angelface is a great choice, a green sweet potato vine and a Supertunia such as Bordeaux or Pretty Much Picasso.
Another idea for an upright container with a lot of color is a Tradewinds Hibiscus – I like Orange Sunset Wind. Pair that with red Dipladenia, Purple Wave Petunias and lime sweet potato vine. 
If hanging baskets are more to your liking, here is a cool idea. Combine a black sweet potato vine, Superbells Blackberry Punch and a Superbena verbena in pink. Plant the verbena and the Superbells closest to the edge of the container. Plant the sweet potato vine in the center of the container. As this container grows, the black color will remain on top, like a cloak with the brighter colors peeking out from underneath.
Remember that container flower ideas can vary greatly. You are limited only by your imagination, and the flowers that are available to you.
[thrive_leads id='19457′]
Questions? Leave them in the comments below!
Use the buttons on the right hand side of the screen to share this article with friends or family who might find it useful. Pin the picture below to your pinboard on Pinterest for future reference.