The Persian Shield Plant is quickly catching everyone's eye this spring with its beautiful, exotic looking narrow, lance-shaped quilted leaves.
The marbled rich purple leaves have iridescent blue markings with a deep wine red underside.
The Persian Shield plant was a favorite in Victorian times and appears to be well on its way to becoming a favorite today. 
Below I share my tips on how to successfully grow and care for this amazing plant.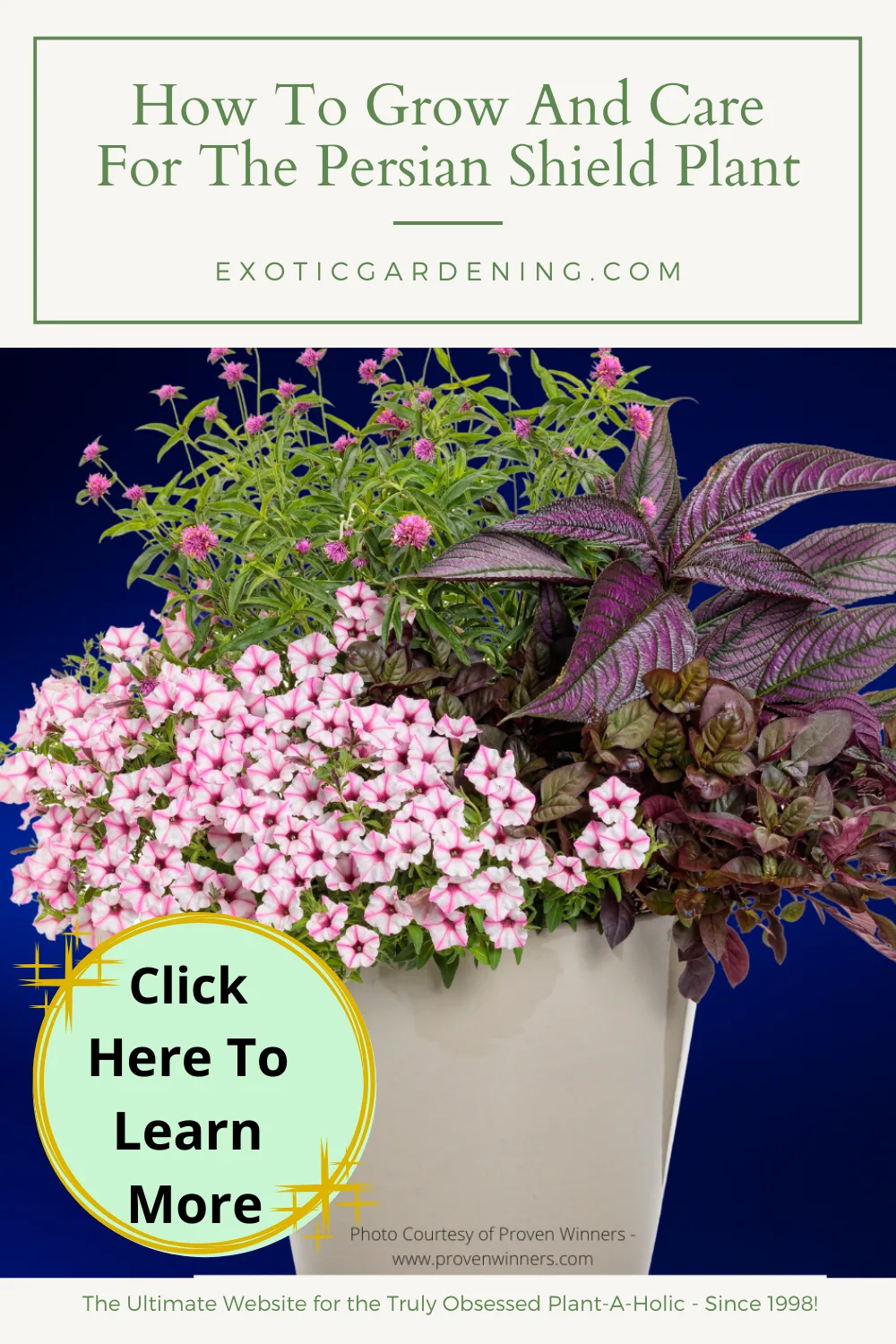 Flowering And Pruning The Persian Shield Plant
The Persian Shield plant has beautiful blue flowers, but they should be removed, because they weaken the plant.
Persian Shield Plants need pruning often to keep them in shape and so they don't become leggy.
The Persian Shield plant can grow up to three feet with pinching, and a double pinch is recommended, and up to five feet without and will stand on their own without staking.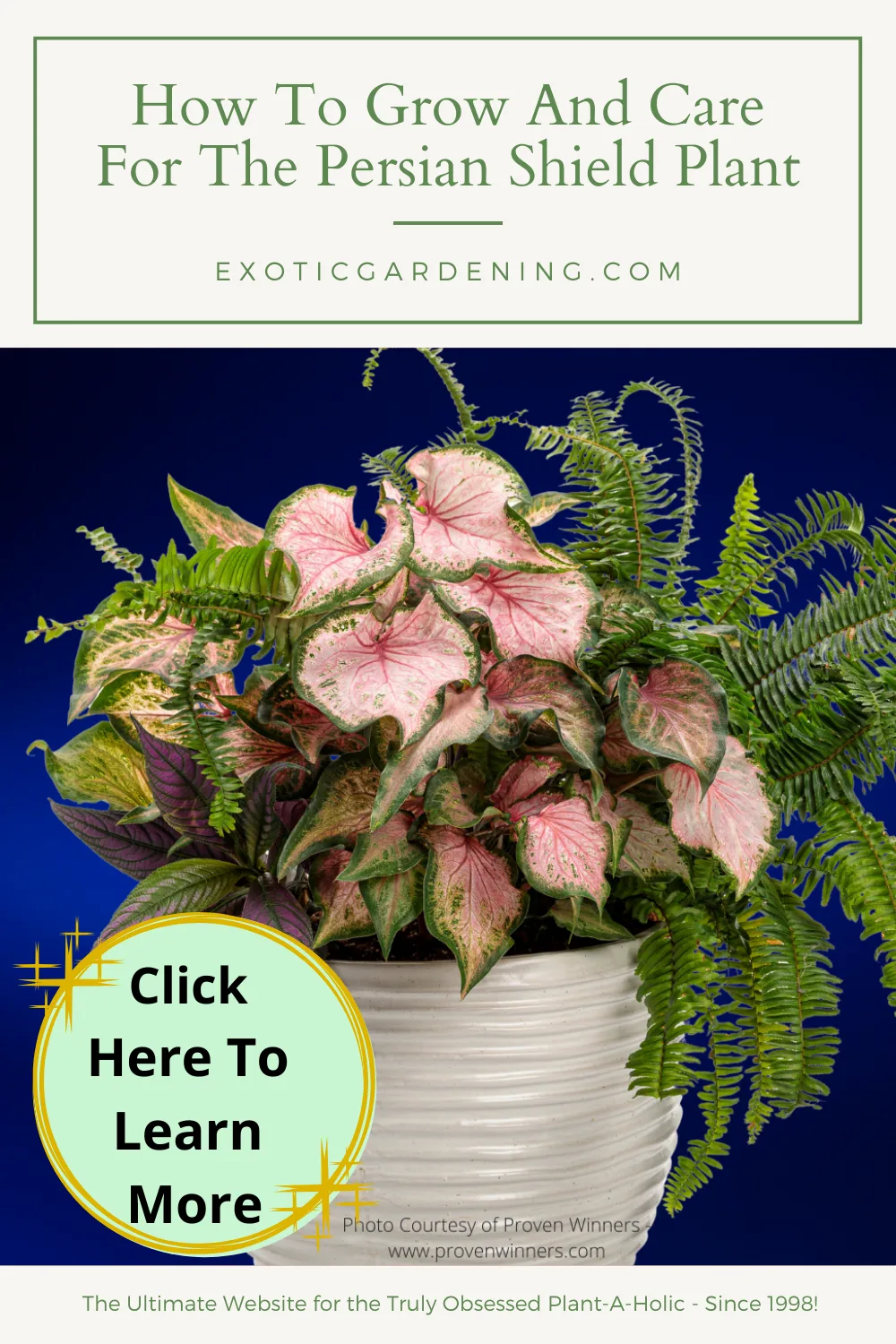 Persian Shield Plant Growing Preferences 
I have found that under hanging baskets, and climbing vines in my greenhouse is a perfect spot for them, as it receives partial shade during the hottest part of the day, but also receives enough sunlight to keep its varied colors.
I have a raised bed with other tropicals in it, and so the plant can grow into the ground and have plenty of water.
A good group of companion plants could include Ferns, Caladiums, Lambs Ears, Silver Plectranthus, and Impatients.
Another great idea is to grow them among red or purple flowers or foliage that will enhance the colors of the Persian Shield.
This plant can be grown outdoors in the garden during the warmer months, but don't let it get too cold.
Another plus to this plant is that deer and rabbit don't seem to favor it.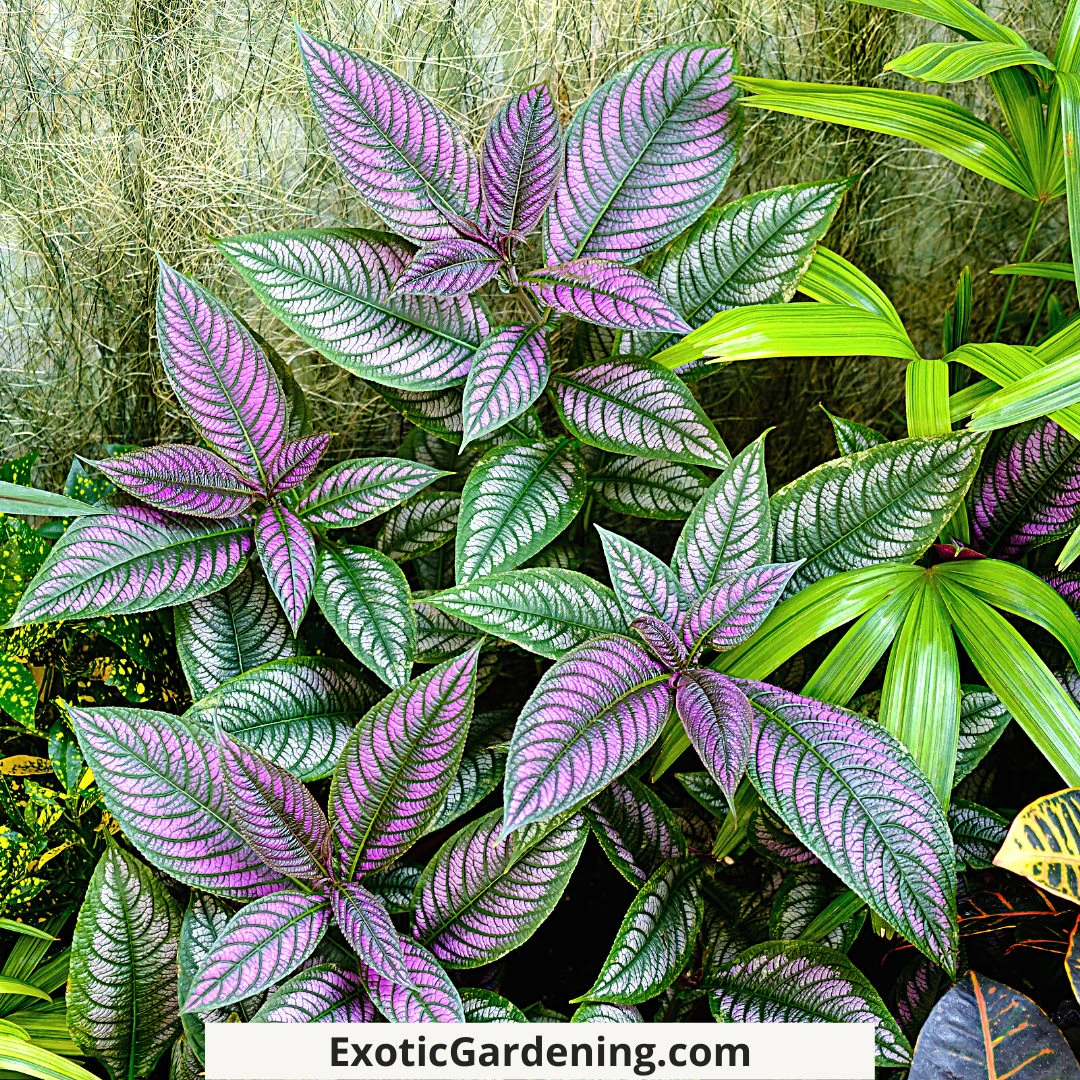 Water And Humidity Requirements For The Persian Shield Plant
This plant likes to be watered well, allowed to dry slightly, especially during its resting period.
It should be planted in well draining soil for the best results.
However, it does not like dry air, and a humidifier is recommended if this is to be a house plant.
Once the leaves detect dry air, they will dry up and fall off.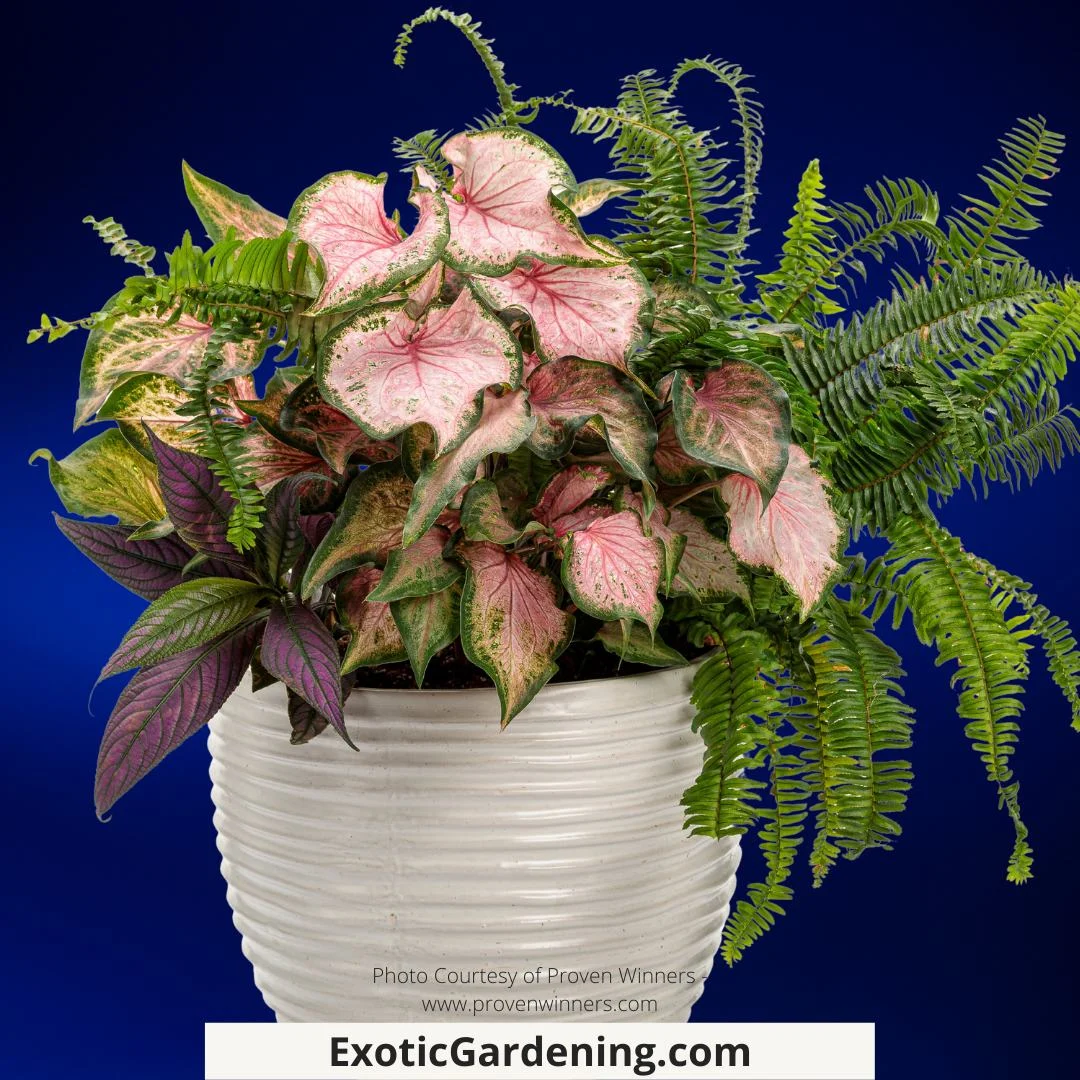 Fertilization Requirements For The Persian Shield Plant
This plant should be fertilized either with nitrogen or a well-balanced fertilizer.
This will help the plant to keep its bright colored foliage.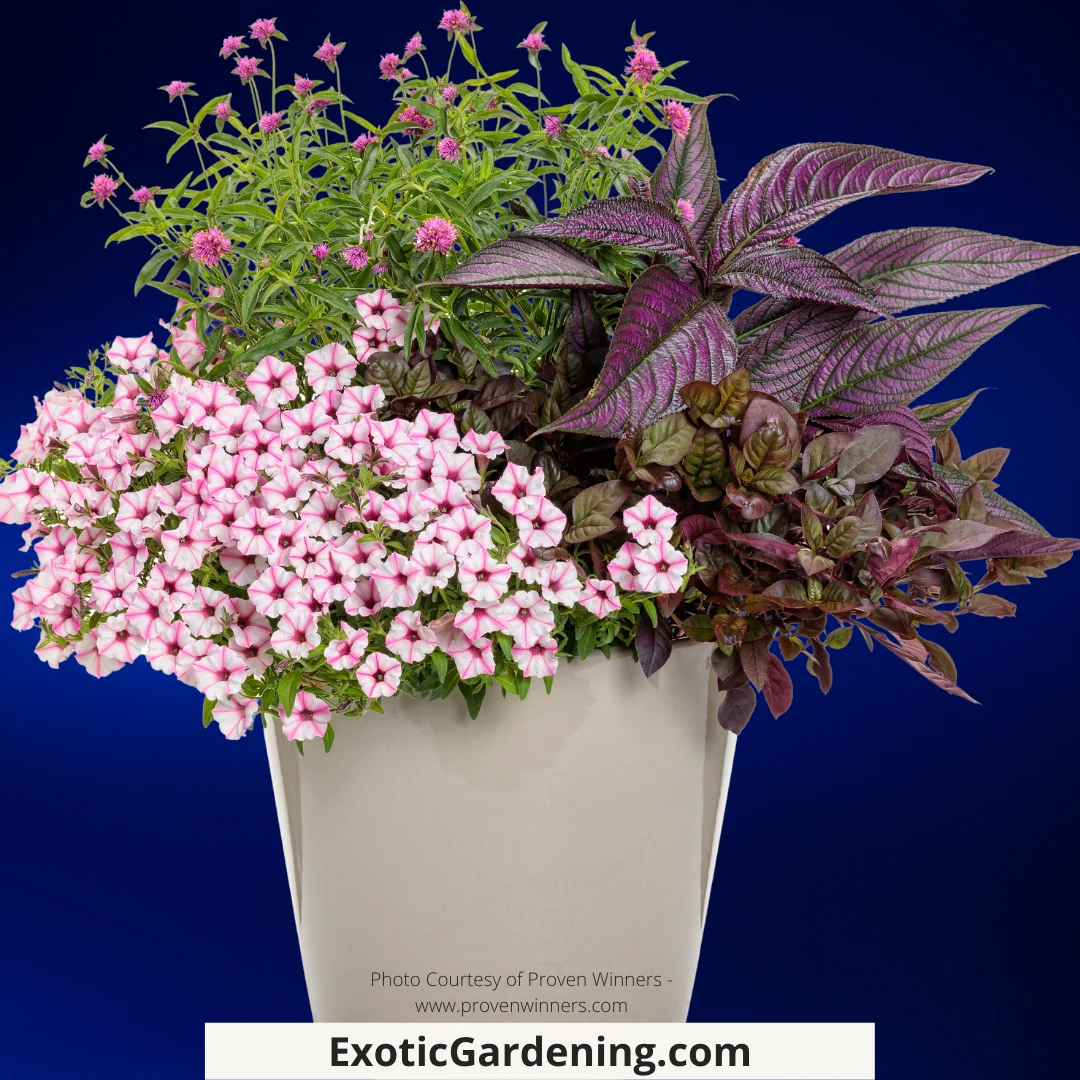 Light Requirements For The Persian Shield Plant
If you intend to grow this plant indoors, you may want to consider giving it some type of artificial lighting to encourage it to branch.
Outdoors you may grow it in full sun, but be sure it has frequent waterings or some type of automatic irrigation system so that it doesn't wilt.
Although the Persian Shield plant is easy to propogate, it can be rather tricky to grow unless you can provide it with its growing requirements, mainly high humidy and temperatures that are neither too warm or too cold.
It is a plant that is well worth the effort for the beauty of the leaves, and it definitely draws the eye to it. It is a real treat from bland green leaves, and can be used in the garden in place of such common plants as Dusty Miller and Artemisia.
Tropical Fruit And Foliage Plants